Indie Film Intensive with Award-Winning Director ROB MARGOLIES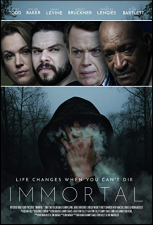 ---
---
WHAT ARE YOU WAITING FOR?
ROB IS CASTING UPCOMING FEATURE FILMS IN NYC +
Rob will be producing and directing THE AFFAIR with Maura Tierney this fall. He has several other films in the works. Rob is an award-winning independent film director with NINE additional projects in development!

Recent credits include: ALPHA RIFT with Lance Henriksen, IMMORTAL with Dylan Baker, SHE WANTS ME with Josh Gad and Hilary Duff, LIFELINES with Joe Morton and Josh Pais, I'D LIKE TO BE ALONE NOW, ROOMMATE WANTED with Alexa Pena Vega, DANCING LESSONS, JORDAN'S ISLAND, and TWINGE.
Rob's films have won multiple awards including a Jury Award at the Fort Lauderdale International Film Festival and a Best Feature Award at the Rhode Island International Film Festival.
---
Format
FORMAT
Rob will be assigning you sides 1-3 days in advance based on your One On One webpage. Please go to "My Sign Ups" to find your assigned scene. You will work the scene on-camera with Rob, who will individually guide your performance by offering comments, adjustments, and other feedback. You will gain significant insight into improving your on-camera audition skills for TV and Film.
PLEASE BRING 2 COPIES OF YOUR SIDES.
Both weeks with Rob will include:



Videos Sent Assigned Sides On-Camera
PREPARATION
Please go to MY ACCOUNT to create your One on One Webpage. It's especially important so that the casting director for this workshop can view your webpage! The area to build your webpage is located under "My Account."
***Class Structure is subject to change.
This session or class is for educational purposes only and will not secure or provide opportunity for employment in the field or representation by an agent. One on One is bonded in the State of California: #70978001
---
About Rob Margolies
▼

In 2005, Margolies graduated from Chapman University with a BFA in Film Production. During his senior year, he was awarded a scholarship that entitled him to be mentored by the Oscar Winning Director William Friedkin. While in film school, Margolies also had the privilege of producing the first film from The Duffer Brothers, creators of "STRANGER THINGS". In 2009, Rob was awarded by Chapman University as Alumnus of the Year.
Margolies' first movie "LIFELINES" stars Jane Adams, Dreama Walker, Joe Morton, and Josh Pais. It was purchased and distributed by Kanbar Entertainment after it won several awards at various film festivals. Margolies' second movie "SHE WANTS ME" received worldwide distribution in large part by Lionsgate, and stars Josh Gad, Hilary Duff, Charlie Sheen, Wayne Knight, among other stars. Margolies' third movie, "ROOMMATE WANTED" stars Alexa Vega, Spencer Grammer, and Kathryn Morris. It was purchased and distributed by Lionsgate. Margolies' fourth movie, "WEIGHT", is in post production and includes star names such as Randy Quaid, Kathy Najimy, Ashley Johnson, Jason Mewes, and Peter Scolari.
Additionally, Margolies has served as a writer, producer, and director on TV shows, web series', and many films. His most recent films as a producer are "IMMORTAL", a sc-fi anthology starring Dylan Baker, Tony Todd, Mario Van Peebles, etc. "NEVER HEARD", a faith based gospel film with an all star cast, "I'D LIKE TO BE ALONE NOW", which also features a knockout ensemble cast. And "YES" starring Nolan Gould from "MODERN FAMILY" in a lead dramatic role.
Margolies is currently attached to produce several other feature films including "LOVE AND COMMUNICATION", "LITTLE LAMB", HEAVEN'S MILAGE", "BLONDE DOCTORS", "IN THE MEANTIME", and "WHODUNIT" among others.