NEW GUEST-Casting Director Robyn Knoll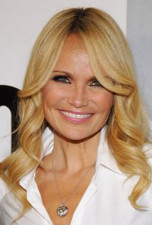 ---
---
New Session Guest! Robyn Knoll is currently casting TWO upcoming Feature Films shooting in New York with ALL ROLES YET TO BE CAST & LOOKING FOR NEW TALENT!
UPCOMING PROJECTS INCLUDE:
Solea- a love triangle set against the world of flamenco dance in New York City
& Stonelore - a comedy of wit and fantasy starring Kristen Chenoweth.
Previously she has worked with Judy Henderson and Deb Aquila as well as for Kushner-Locke Casting and Cineville Casting in Los Angeles. Her most recent project was Planet 51 starring Dwayne "The Rock" Johnson and Gary Oldman.
---
Format
Contemporary Monologue or Sides of Your Choice
CLICK HERE FOR STOCK SIDES or you may bring your own that are 2 pages in length.
(YOU must provide a copy for the reader.)
PLEASE ARRIVE 20 MINUTES BEFORE YOUR APPOINTMENT TIME AND BE PREPARED TO STAY UP TO AN HOUR AFTER.

ALSO, DO NOT SIGN UP FOR A CLASS AND A SESSION IN ONE NIGHT, BUT FEEL FREE TO SIGN UP FOR TWO OR MORE SESSIONS AND THE NIGHT MONITOR WILL WORK WITH YOUR TIME SLOTS.

This seminar or class is for educational purposes only and will not secure or provide opportunity for employment in the field or representation by an agent. One on One is bonded in the State of California: #70978001
---
About Robyn Knoll
▼
Robyn Knoll was born in Brooklyn, New York and attended the prestigious City College of New York majoring in theatre, and continued her acting training at the Neighborhood Playhouse. She went on to have an illustrious career as an actress, casting director and producer whose films have appeared in numerous film festivals around the world including Sundance, Toronto, Telluride, Seattle, London and Spain. She has assisted Casting Directors Bonnie Timmerman, Deb Aquila and Judy Henderson in New York.
Robyn has cast The Size of Watermelons starring Paul Rudd and Love Is All There Is starring Angelina Jolie.
She has recently relocated back to New York City and is casting two upcoming feature films as well as working with Judy Henderson.