Special Panel: Three Legit Agents - One Night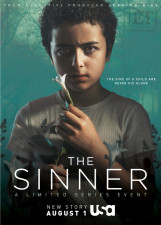 ---
---

ARE YOU LOOKING FOR REPRESENTATION?
This is an incredible opportunity to meet
THREE LEGIT AGENTS IN ONE NIGHT!

The panel will include:
Megan Lohne (UGA Talent)
Christopher Freer (Carlton, Goddard and Freer Talent)
Jeremy Sickles (Daniel Hoff Agency)

Collectively, their clients can be seen in recurring roles on Facebook's MISTRESS AMERICA, NBC's MANIFEST, CBS' $1, INSTINCT, MURPHY BROWN, THE GOOD FIGHT, BULL, MADAM SECRETARY, Netflix's MANIAC, ORANGE IS THE NEW BLACK, Showtime's HOMELAND, and Amazon's THE MARVELOUS MRS. MAISEL.
---
Format
You will be seen privately by THREE AGENTS on a panel.
Showcase your two-minute side, and get feedback!

Please prepare:
A TWO-MINUTE SIDE - click here for our online library (or feel free to bring in your own!)
**Written feedback will only be held for 30 days.
Don't forget to bring THREE headshots/resumes AND a copy of your sides for the reader!
This seminar or class is for educational purposes only and will not secure or provide opportunity for employment in the field or representation by an agent. One on One is bonded in the State of California: #70978001
---
About Megan Lohne
▼
Megan Lohne has worked at Dulcina Eisen Associates, ran the legit program at UGA Talent and is currently a Talent Agent at The Talent House. Her clients have been seen in TV/Film, Broadway, and regionally.
About Christopher Freer
▼
Christopher Freer is one of the three partners of Carlton, Goddard, and Freer Talent. His clients have worked on LAW & ORDER: SVU, CHICAGO MED, MOZART IN THE JUNGLE, BLACKLIST, ZOOLANDER 1 & 2, and many more. On stage, his clients can be seen in WICKED, HAMILTON, and THE COLOR PURPLE, among others. An all-legit office that covers Film, Television, and Theater, he and his associates handle a select roster.
About Jeremy Sickles
▼
Daniel Hoff Agency is celebrating it's 25th year in business! Jeremy works as a legit agent in the New York office and specializes in theater. They have clients on Broadway, National Tours, and Regional Theaters around the country. Some recent bookings include The Cher Show, Summer: The Donna Summer Musical, Mean Girls, Escape to Margaritaville, School of Rock, Hamilton, Book of Mormon, Beautiful, Cats, Aladdin, Phantom of the Opera, Soft Power, Anastasia; recent TV spots including Kimmy Schmidt, The Path, Orange is the New Black.
Jeremy is actively seeking talented and passionate actors to build their roster.