6 Managers Who Represent One on One Actors!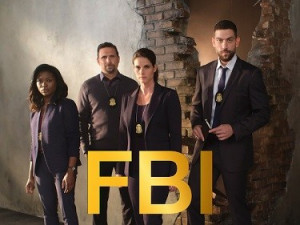 ---
---

ARE YOU LOOKING FOR REPRESENTATION?
This is an incredible opportunity to meet
SIX MANAGERS IN ONE NIGHT!

The panel will include:

Jenevieve Brewer - Brewer Talent
Michael Bloom - Midnight Artists Management
Alaina Feehan - Talent Riot Management
Kate Dunn Kennedy - Merging Artists
Harold Lewter - Cyd Levin & Associates
Christopher Silveri - Center Stage Management

Collectively, their clients can be seen in Comedy Central's Broad City, Netflix's Central Park Five, Orange is the New Black, CBS' FBI, Madam Secretary, Elementary, NBC's Manifest, New Amsterdam, HBOs Succession, Amazon's The Marvelous Mrs. Maisel, Syfy's Happy, ABC's American Housewife, Showtime's Billions, Homeland, and Fox's Brooklyn Nine-Nine.
---
Format
Please prepare either a short side or a monologue. Don't have a side? No problem. Access our library of stock sides HERE.



There will be three managers in each room so you will do your piece twice and receive written feedback from all six managers.
This seminar or class is for educational purposes only and will not secure or provide opportunity for employment in the field or representation by an agent. One on One is bonded in the State of California: #70978001
---
About Jenevieve Brewer
▼
Jenevieve Brewer transitioned from launching and running the Aboutface division at Carson/Kolker for 10 years into management. In March of 2015, Jenevieve opened her own management company, Jenevieve Brewer Talent Management. She works with a select pool of adult clients. Her clients have booked guest star roles for numerous episodics such as LAW & ORDER: SVU, POWER, MR. ROBOT, ORANGE IS THE NEW BLACK, GOTHAM, AND BLUE BLOODS. Currently, she has clients recurring in BILLIONS, THE OUTSIDERS, BULL, NIGHTCAP, and THE DEUCE. Her clients have booked supporting and lead roles in feature films such as SOUTHPAW, THE LIFE AND DEATH OF JOHN GOTTI, and FIRST KILL. Her clients currently appear in national and regional on-camera and voiceover spots for VERIZON, COKE, SWIFFER, PNC BANK, MERRYL LYNCH, NIKE, and LYRICA.
About Bernard Bunye
▼
Bernard F. Bunye began his career in talent management in 2007, working for manager/producer Lillian LaSalle at Sweet 180 Talent Management and Production. After three years of learning the business from Ms. LaSalle, Bernard co-created Intrepid Talent Management with Jen Namoff. Building on the success of ITM, Bernard launched Brownstone Entertainment Management in January 2012. In August 2016, Bernard closed Brownstone Entertainment Management and joined SirenSong Entertainment to work alongside Donna DeStefano. Bernard works with clients for film, TV, and theatre and maintains a small roster in order to provide each client with the most personalized management possible. Client bookings include: 30 ROCK, THE AFFAIR, ALPHA HOUSE, THE AMERICANS, BENDERS, BILLIONS, THE BLACKLIST, BLINDSPOT, BLUE BLOODS, BOARDWALK EMPIRE, Cassandra French's FINISHING SCHOOL FOR BOYS, CHICAGO MED, CODE OF CONDUCT, DONNY, THE DEUCE, ELEMENTARYM FEED THE BEAST, FOREVER, FRINGE, THE GOOD WIFE, GOSSIP GIRL, GOTHAM, HOUSE OF CARDS, INSIDE AMY SCHUMER, THE KNICK, LAW & ORDER: SVU, THE LEFTOVERS, LIMITLESS, LOUIE, MINDHUNTER, MOZART IN THE JUNGLE, MR. ROBOT, THE MYSTERIES OF LAURA, THE OA, ORANGE IS THE NEW BLACK, THE PATH, PERSON OF INTEREST, ROYAL PAINS, SHADES OF BLUE, SUITS, THE NIGHT OF, UNFORGETTABLE, VINYL, A+, BLUE ANGEL, BRIDGE OF SPIES, THE COMEDIAN, CRAZY FAMOUS, DEMOLITION, THE FAMILY FANG, FREEHELD, GIRL MOST LIKELY, GOING IN STYLE, GOOD FUNK, HEDGEHOG, HERMAN & SHELLY, I HATE VALENTINE'S DAY, IN THE BLOOD, KELLY & CAL, LIV, THE LETTER, THE MEND, MISS SLOANE, THE OUTSKIRTS, RICKY AND THE FLASH, TODAY'S SPECIAL, WHY HIM, as well as Broadway's A MAN FOR ALL SEASONS, BETRAYAL, CYRANO DE BERGERAC, KING CHARLES III, THE SNOW GEESE, SOMETHING ROTTEN, and numerous productions at Atlantic Theatre Company, Lincoln Center Theater, Manhattan Theatre Club, MCC Theater, The New Group, New York Theatre Workshop, Playwrights Horizons, The Public Theater, Primary Stages, Rattlestick Playwrights Theater, Roundabout Underground, Signature Theatre, American Conservatory Theater (A.C.T.), Actors Theatre of Louisville, Baltimore Centerstage, Berkeley Repertory Theatre, Cincinnati Playhouse in the Park, Cleveland Play House, Denver Center for the Performing Arts, Geffen Playhouse, Guthrie Theater, Hangar Theatre, Huntington Theatre Company, Intiman Theatre, La Jolla Playhouse, Long Wharf Theatre, McCarter Theatre, Paper Mill Playhouse, South Coast Repertory, Studio Theatre, Two River Theater, Westport Country Playhouse, Yale Repertory Theatre, and more.
Success Stories

After Katie attended a session at One on One with manager Bernard Bunye, he signed her!
Katie Morrison

After meeting Bernard Bunye at One on One, Tory was signed to Brownstone Entertainment!
Tory Trowbridge

After meeting Bernard Bunye at One on One, Bianca is now recurring (2 eps) on Gotham on Fox!
Bianca Rutigliano

After meeting Bernard Bunye at One on One, Joe is now recurring (3 eps) on the new David Fincher Netflix show Mindhunter!
Joe Tuttle

After meeting with Tom at One on One, Bernard Bunye of Brownstone Entertainment Management called him in and SIGNED HIM! Now, Thomas is recurring on THE BLACKLIST.
Thomas Philip O'Neill
About Alaina Feehan
▼
Alaina Feehan is owner of the new NY based management company, Talent Riot!
She is formerly the head Across the Board Talent Agency's New York office. Alaina has almost a decade of experience in talent representation. Clients she has worked with in the past have booked major films, series regular roles on NBC, Netflix, and the WB, guest star,recurring, and co-starring roles for most NYC based shows, Broadway, and regional theatre.
Success Stories

After meeting Alaina Feehan of Across the Board Talent Agency at One on One, Sara was signed and just BOOKED Law and Order: SVU!
Sara Visser
About Kate Dunn Kennedy
▼
Meet with Kate Dunn Kennedy, Owner, Producer, Manager of Merging Artists Management. Kate's clients can be seen in shows such as HOMELAND, THE BLACKLIST, MINDHUNTER, ORANGE IS THE NEW BLACK, GOTHAM, BLUE BLOODS, GIRLS, TURN: WASHINGTON SPIES, THE GOOD WIFE, LOUIE, and many more.
Success Stories

After meeting Kate Dunn Kennedy from Merging Artists Management, Liz was called in and are now working together!
Liz Leimkuhler

After meeting Kate Dunn Kennedy of Merging Artists at One On One, Matthew was called in for a feature film audition and not only BOOKED IT, he is now signed with her!
Matthew Streeter
About Harold Lewter
▼
A native New Yorker from the Bronx, Harold studied Musical Theatre at Wagner College and then Acting at the University of Buffalo where he studied under the Tony-nominated actor Stephen McKinley Henderson and was mentored by Maria S. Horne. Harold began the road to his representative career as an assistant at Independent Artists Agency in 2010. During his time there, Harold and Cyd first crossed paths and, in 2011, he joined CLA to help in transitioning Broadway actors to Television and Film projects. His success in this role led to Harold becoming the point on all Theatre in 2013 and splitting Television and Film with Cyd in 2014. Through it all, Harold's passion for developing actors has been his biggest motivator and can be seen in the personal care and attention that CLA prides itself on giving to all of its clients.
On the rare occasions when Harold isn't developing the next generation of star actors or securing his clients prestigious roles, you can find him working on his Tennis and Golf game. As of this writing, he has yet to win Wimbledon or the Masters.
About Christopher Silveri
▼

Christopher D. Silveri takes great pride in his career that has spanned many functions within the entertainment field. After a brief stint in acting, he moved on to cast commercials with Liz Lewis Casting Partners. He then went on to head up the Legit Department (Theater, TV and Film) at Gilla Roos, Ltd.
Formerly the Vice President of Talent Management at Prestige Management Group, Christopher represented clients who worked on both coasts and could be seen in all mediums of the entertainment business. His clients had recurring roles on CBS' BULL, BLUE BLOODS, ABC's QUANTICO, FOX's GOTHAM, NBC's THE BLACKLIST, Law & Order: SVU, Netflix's ORANGE IS THE NEW BLACK, UNBREAKABLE KIMMY SCHMIDT, HBO's THE DEUCE, The Night Of, Starz' Power, TV Land's Younger, VH1's The Breaks.
He has had Guest Stars on nearly all television shows shooting here in NY. Lest we forget the always special Film medium: Ocean's 8, The Only Living Boy in New York, What Happened Last Night, Monster, Life & Death of John Gotti, Going in Style... To name a few!
After 12 years in the industry, Christopher has opened up his very own company called CENTER STAGE MANAGEMENT.
Success Stories

After taking a session with Chris Silveri of Prestige Management, Darren was called in to discuss representation.
Darren Lipari