6 Managers Who Represent One on One Actors!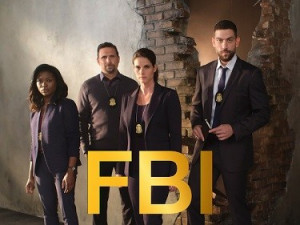 ---
---

ARE YOU LOOKING FOR REPRESENTATION?
This is an incredible opportunity to meet
SIX MANAGERS IN ONE NIGHT!

The panel will include:

Jenevieve Brewer - Brewer Talent
Michael Bloom - Midnight Artists Management
Alaina Feehan - Talent Riot Management
Kate Dunn Kennedy - Merging Artists
Harold Lewter - Cyd Levin & Associates
Christopher Silveri - Center Stage Management

Collectively, their clients can be seen in Comedy Central's Broad City, Netflix's Central Park Five, Orange is the New Black, CBS' FBI, Madam Secretary, Elementary, NBC's Manifest, New Amsterdam, HBOs Succession, Amazon's The Marvelous Mrs. Maisel, Syfy's Happy, ABC's American Housewife, Showtime's Billions, Homeland, and Fox's Brooklyn Nine-Nine.
---
Format
Please prepare either a short side or a monologue. Don't have a side? No problem. Access our library of stock sides HERE.



There will be three managers in each room so you will do your piece twice and receive written feedback from all six managers.
This seminar or class is for educational purposes only and will not secure or provide opportunity for employment in the field or representation by an agent. One on One is bonded in the State of California: #70978001
---
About Jenevieve Brewer
▼
Jenevieve Brewer transitioned from launching and running the Aboutface division at Carson/Kolker for 10 years into management. In March of 2015, Jenevieve opened her own management company, Jenevieve Brewer Talent Management. She works with a select pool of adult clients. Her clients have booked guest star roles for numerous episodics such as LAW & ORDER: SVU, POWER, MR. ROBOT, ORANGE IS THE NEW BLACK, GOTHAM, AND BLUE BLOODS. Currently, she has clients recurring in BILLIONS, THE OUTSIDERS, BULL, NIGHTCAP, and THE DEUCE. Her clients have booked supporting and lead roles in feature films such as SOUTHPAW, THE LIFE AND DEATH OF JOHN GOTTI, and FIRST KILL. Her clients currently appear in national and regional on-camera and voiceover spots for VERIZON, COKE, SWIFFER, PNC BANK, MERRYL LYNCH, NIKE, and LYRICA.
About Michael Bloom
▼
Michael is a Talent Manager and Managing Partner of NYC-based Midnight Artists Group, a multi-faceted talent management company that focuses on the management, marketing, development, and branding for actors, athletes, and musicians. Viewing every actor as their own unique brand allows Michael to develop careers, cultivate relationships, and secure opportunities for his clients. Michael is responsible for managing and further developing the careers for clients who have recently booked projects such as Netflix's HOUSE OF CARDS, THIRTEEN REASONS WHY, and THE INCREDIBLE JESSICA JAMES, FX's THE AMERICANS, HBO's THE DEUCE, DIVORCE, and THE YOUNG POPE, Hulu's THE PATH, Showtime's THE AFFAIR and BILLIONS, as well as NBC's THE BLACKLIST, USA's THE SINNER, and CBS's BLUE BLOODS. Midnight Artists clients can also be seen in the feature films LANDLINE, ASK FOR JANE, THE CHAPERONE, and BEST DAY OF MY LIFE.
About Alaina Feehan
▼

Alaina Feehan is owner of the new NY based management company, Talent Riot!
She is formerly the head Across the Board Talent Agency's New York office. Alaina has almost a decade of experience in talent representation. Clients she has worked with in the past have booked major films, series regular roles on NBC, Netflix, and the WB, guest star,recurring, and co-starring roles for most NYC based shows, Broadway, and regional theatre.
Success Stories

After meeting Alaina Feehan of Across the Board Talent Agency at One on One, Sara was signed and just BOOKED Law and Order: SVU!
Sara Visser
About Kate Dunn Kennedy
▼
Kate Dunn Kennedy is CEO and principal at Merging Artists, NY/LA a talent management and production company located on both coasts. Her roster of clients out of NY, London and LA can be seen on Upcoming Pilots, BILLIONS, NEW AMSTERDAM, GOTHAM, LAW & ORDER:SVU, THE BLACKLIST, BLUE BLOODS, FEATURE FILMS, BROADWAY STAGE AND NETWORK COMMERCIALS. Kate began her career in the Industry as a casting director. After 15 years, she then opened Merging Artists Management.
Success Stories

After meeting Kate Dunn Kennedy from Merging Artists Management, Liz was called in and are now working together!
Liz Leimkuhler

After meeting Kate Dunn Kennedy of Merging Artists at One On One, Matthew was called in for a feature film audition and not only BOOKED IT, he is now signed with her!
Matthew Streeter
About Harold Lewter
▼
A native New Yorker from the Bronx, Harold studied Musical Theatre at Wagner College and then Acting at the University of Buffalo where he studied under the Tony-nominated actor Stephen McKinley Henderson and was mentored by Maria S. Horne. Harold began the road to his representative career as an assistant at Independent Artists Agency in 2010. During his time there, Harold and Cyd first crossed paths and, in 2011, he joined CLA to help in transitioning Broadway actors to Television and Film projects. His success in this role led to Harold becoming the point on all Theatre in 2013 and splitting Television and Film with Cyd in 2014. Through it all, Harold's passion for developing actors has been his biggest motivator and can be seen in the personal care and attention that CLA prides itself on giving to all of its clients.
On the rare occasions when Harold isn't developing the next generation of star actors or securing his clients prestigious roles, you can find him working on his Tennis and Golf game. As of this writing, he has yet to win Wimbledon or the Masters.
About Christopher Silveri
▼

Christopher D. Silveri takes great pride in his career in the entertainment industry that has spanned the last two decades since his graduation from the New York University Theater program. Christopher is the President and CEO of Center Stage Management, LLC, a talent management company with headquarters in New York City.
After a brief stint in acting, Christopher began his entertainment management career casting commercials with Liz Lewis Casting Partners, moved on to head up the Legit Department (Theater, TV, and Film) at Gilla Roos, Ltd. and most recently was Vice President of Talent Management at Prestige Management Group. Christopher started his own talent management company in 2017, serving clients on both coasts and in all mediums of the entertainment business.
Christopher's clients have recurring roles on FBI, Bull, Blue Bloods, God Friended Me (CBS), Gotham (FOX), Manifest, New Amsterdam, The Blacklist, Blindspot, Law and Order SVU (NBC), Orange Is The New Black, Jessica Jones, Unbreakable Kimmy Schmidt, House of Cards (NETFLIX), Marvelous Mrs. Maisel, Mozart In the Jungle (AMAZON), Billions, Homeland (SHOWTIME), Power (STARZ) And those are just the recurrings!
His theatrical clients have been in nearly every Broadway show you can think of: Moulin Rouge, Bandstand, Escape to Margaritaville, The Color Purple, The Lion King, Jersey Boys, Book of Mormon, Million Dollar Quartet, Beautiful, Hamilton, Clueless – The Musical, Heathers—The Musical, etc.
And lest we forget the always special film medium: The First Purge, The Post, Ocean's 8, The Only Living Boy in New York, What Happened Last Night, Going in Style, etc.
Many of his clients have national ad campaigns and/or major print advertisements running as well!
Finally, Christopher is an active presenter to those just starting out in the entertainment industry, teaching and participating in workshops in New York (New York University) and Washington D.C..
Success Stories

After taking a session with Chris Silveri of Prestige Management, Darren was called in to discuss representation.
Darren Lipari