Meet with Erica Bines, OWNER of Headline Talent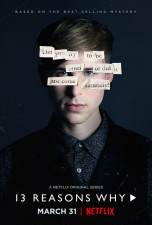 ---
---
Meet with Erica Bines, OWNER
of bi-coastal Headline Talent Agency

Erica loves working with our members. She currently reps One on One actor and 13 Reasons Why star Tommy Dorfman!

In addition to 13 REASONS WHY, Erica's clients can be seen in NBC's THIS IS US, NEW AMSTERDAM, CW's SUPERGIRL, CBS' MADAM SECRETARY, BLUE BLOODS, NCIS, ABC's GREY'S ANATOMY, Showtime's BILLIONS, USA's MR. ROBOT, FOX's GOTHAM, Netflix's IRON FIST and ORANGE IS THE NEW BLACK.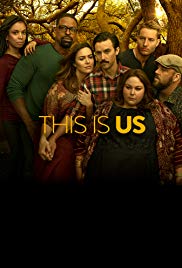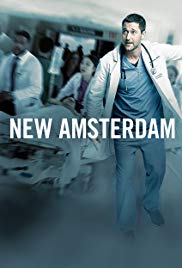 ---
Format
Erica would like to see sides only.
CLICK HERE FOR STOCK SIDES or bring your own that are 2 pages in length.
(YOU must provide a copy for the reader.)
PLEASE ARRIVE 20 MINUTES BEFORE YOUR APPOINTMENT TIME AND BE PREPARED TO STAY UP TO AN HOUR AFTER.
This seminar or class is for educational purposes only and will not secure or provide opportunity for employment in the field or representation by an agent. One on One is bonded in the State of California: #70978001
---
About Erica Bines
▼
Ever since Erica can remember, acting has been her passion. After working as a child actor in television and film, she found her niche in musical theatre and knew this was her true calling. Her college career began at Syracuse University in their BFA Musical Theatre Program. However, after studying in London her sophomore year, she decided to move to New York City, where she graduated with a BA in Theatre and a Double Minor in Directing and Musical Theatre from Marymount Manhattan College. Soon afterward, warm weather, beaches, and "the industry" brought her out west to Los Angeles, and she began her career as an Agent Trainee at United Talent Agency. She then had the pleasure of working for the CEO of The WB Television Network as his assistant. Her career would take a very different path shortly thereafter, as she found her way back to the agency world, working for nearly three years as a Talent Agent for Global Artists Agency.

In the summer of 2006, Erica relocated back to New York City where she headed up Bloc New York's Theatrical Department, growing it to over 50 working clients. Bloc decided to refocus their efforts, which in turn, lead Erica to rethink her career ambitions. Due to her incredible training in LA and the amazing relationships she had spent years cultivating in both NY and LA, she decided it was time to go out on her own. The partnership between Erica and Emily Stefanich was serendipitous, and thus, Headline Talent Agency was born.

Erica is not your typical agent, also working as an acting coach with many clients on their auditions. Being a classically-trained actress gives her the patience, understanding, and acceptance needed when representing actors, as she identifies with their processes and embraces them not only as people but as true artists. So many actors today are choosing to be represented by smaller agencies. Erica knows that most agencies' primary focus is money. Headline Talent Agency, however, focuses on the success of their clients and the longevity of their clients' careers and believes that with success comes money. So HTA's ultimate goals are the same as other top tier agencies, it's just the way in which they go about it that differs.

Erica represents her clients as though they are at an A-list agency, maintaining the personal attention required in order for her clients to have the careers in which they have always dreamed, whether in Broadway, film, or television. She truly believes that every one of her clients has the potential to be a star, and knows that with her clients' collaboration, and her passion and drive for success, Erica will be the one there, encouraging her clients as they realize and reach their dreams.
Recent client bookings include: ICE (a new Antoine Fuqua Series), ORANGE IS THE NEW BLACK, KICK for Marvel on Netflix, USA's FALLING WATER, MADAM SECRETARY, MR. ROBOT, the feature film GOTTI starring John Travolta, HAMILTON on Broadway, ALADDIN on Broadway, the new Broadway show HELLO, DOLLY! starring Bette Midler, and many more.