Six Boutique Legit Agents, 1 Night!!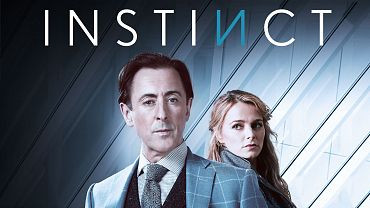 ---
---
Looking for representation?

This is your chance to showcase your work to a room filled with New York City's leading Legit Agents!!

The AGENTS for the evening include:
Jeremy Sickles - Daniel Huff Agency
Lauren Sytsma - BLOC Agency
Christopher Freer - Carlton, Goddard, and Freer Talent
Shirley Faison - Carson/Adler Agency
Albert Bramante - Emerging Talent Agency
Chase Renouf - Clear Talent Group

*Guests are subject to change.*

Collectively, clients of these offices can be seen in: Amazon's THE MARVELOUS MRS. MAISEL, NBC's NEW AMSTERDAM, CBS' INSTINCT, MADAM SECRETARY, ELEMENTARY, BULL, Comedy Central's BROAD CITY, Netflix's THE GOOD COP, ORANGE IS THE NEW BLACK Showtime's HOMELAND, Syfy's HAPPY and the upcoming Feature Film THE GOLDFINCH.
---
Format
You will be seen privately by six agents on the panel. You will perform your scene twice as there will be three agents in each room.

Showcase your two-minute side and receive written feedback!

Please prepare:
A TWO-MINUTE SIDE
Don't forget to bring SIX headshots/resumes AND a copy of your sides for the reader!
PLEASE ARRIVE 20 MINUTES BEFORE YOUR APPOINTMENT TIME
AND BE PREPARED TO STAY UP TO AN HOUR AFTER.
This seminar or class is for educational purposes only and will not secure or provide opportunity for employment in the field or representation by an agent. One on One is bonded in the State of California: #70978001
---
About Jeremy Sickles
▼
Daniel Hoff Agency is celebrating it's 25th year in business! Jeremy works as a legit agent in the New York office and specializes in theater. They have clients on Broadway, National Tours, and Regional Theaters around the country. Some recent bookings include The Cher Show, Summer: The Donna Summer Musical, Mean Girls, Escape to Margaritaville, School of Rock, Hamilton, Book of Mormon, Beautiful, Cats, Aladdin, Phantom of the Opera, Soft Power, Anastasia; recent TV spots including Kimmy Schmidt, The Path, Orange is the New Black.
Jeremy is actively seeking talented and passionate actors to build their roster.
About Cynthia Katz
▼
Established by industry veterans with over 25 years experience, Gotham Talent Agency represents actors for Theater, Film, Television, and Commercials. We have an uncommon depth of talent that includes Tony Award-nominees and television's most recognized characters. A boutique New York talent agency with a big reputation, Gotham Talent represents clients on HELL ON WHEELS, UNBREAKABLE KIMMY SCHMIDT, MADAM SECRETARY, BLUE BLOODS, THE PATH, BLACKLIST, HOUSE OF CARDS, UNTITLED LMN PROJECT, BRAINDEAD, THE DETOUR, THE AMERICANS, SHADES OF BLUE, QUANTICO, BULL, LAW AND ORDER: SVU, ELEMENTARY, PERSON OF INTEREST, and more. Gotham Talent Agency has represented clients in numerous Theater projects both on Broadway and on tour, including: FINDING NEVERLAND, HAMILTON, PARAMOUR, BAZ, MATILDA, JESUS CHRIST SUPERSTAR, BARE, EVITA, IN THE HEIGHTS, ANYTHING GOES, JERSEY BOYS, and WICKED, just to name a few.
About Christopher Freer
▼
Christopher Freer is one of the three partners of Carlton, Goddard, and Freer Talent. His clients have worked on LAW & ORDER: SVU, CHICAGO MED, MOZART IN THE JUNGLE, BLACKLIST, ZOOLANDER 1 & 2, and many more. On stage, his clients can be seen in WICKED, HAMILTON, and THE COLOR PURPLE, among others. An all-legit office that covers Film, Television, and Theater, he and his associates handle a select roster.
About Shirley Faison
▼
Shirley Faison is a Legit Agent at Carson-Adler Agency. Shirley calls in One on One members all the time and is currently seeking all types. Recent client bookings include: MIND HUNTER, MOZART IN THE JUNGLE, ORANGE IS THE NEW BLACK, FIRST MATCH, ROXANNE ROXANNE, BODEGA, and Broadway's LION KING and BEAUTIFUL.
Success Stories

After meeting Shirley Faison of Carson-Adler at One on One, Faiven was called in and signed!
Faiven Feshazion
About Albert Bramante
▼
Albert Bramante has been in the entertainment business since 2002. He volunteered at many film festivals including the Tribeca Film Festival, NY Latin Film Festival, and NYC Horror Fest. At these festivals, he networked and worked with many filmmakers and helped them with casting their projects. Albert enjoys working in this industry and helping performers maximize their potential and goals. Recent client bookings include: LAW & ORDER: SVU, GOTHAM, BLUE BLOODS, SNEAKY PETE, MR. ROBOT (an actor Albert met at One on One), THE BLACKLIST, Netflix's THE OA, FALLING WATER, THE PATH, GIRLS, ORANGE IS THE NEW BLACK, THE DEUCE.
Success Stories
After meeting with Albert Bramante of Emerging Talent, Sarah was signed!
Sarah Jorge
About Chase Renouf
▼
Chase Renouf started his career in entertainment at an early age performing at Austin Musical Theatre, Broadway Texas, and Zach Scott Theatre. He went on to study at Millikin University and received his BFA in musical theatre with a minor in dance. Immediately after graduation, Chase began working at Clear Talent Group. Over the past seven years, Chase has had experience in all departments at CTG and is grateful and proud of helping clients secure opportunities on Broadway, National Tours, and in Film and Television. Since developing the Young Peoples Department in Clear Talent's NY office, he and co-agent Julianna Lichtman have placed young performers on Broadway and in National Tours such as VIOLET, THE KING AND I, MATILDA, BILLY ELLIOT, and MOTHERS AND SONS. In Film/TV, they have helped to secure roles in LAW & ORDER: SVU, THE BLACKLIST, BROAD CITY, BLUE BLOODS, and THE GET DOWN.