Meet 6 Leading NY Managers in ONE NIGHT!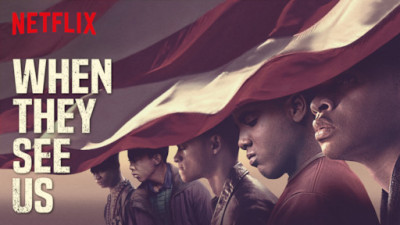 ---
---
ARE YOU LOOKING FOR REPRESENTATION?
This is an incredible opportunity to meet
SIX MANAGERS IN ONE NIGHT!

The panel will include:
Michael Bloom - Midnight Artists Management
Alaina Feehan - Talent Riot Management
Kate Dunn Kennedy - Merging Artists
Christopher Silveri - Center Stage Management
Lori Swift - Sweet 180 Management
*First-Time Guest* Deborah Dotoli - AAG Talent
Collectively, their clients can be seen in Comedy Central's Broad City, Netflix's Central Park Five, Orange is the New Black, CBS' FBI, Madam Secretary, Elementary, NBC's Manifest, New Amsterdam, HBOs Succession, Amazon's The Marvelous Mrs. Maisel, Syfy's Happy, ABC's American Housewife, Showtime's Billions, Homeland, and Fox's Brooklyn Nine-Nine.
---
Format
Please prepare either a short side or a monologue. Don't have a side? No problem. Access our library of stock sides HERE.

This seminar or class is for educational purposes only and will not secure or provide opportunity for employment in the field or representation by an agent. One on One is bonded in the State of California: #70978001
---
About Manager Panel
▼
Fran Tolstonog - Hassman/Fitzgerald Entertainment
A native of Philadelphia, Fran began her career after graduating from Temple University. She joined The Hiller Agency in the late 70's, learning from the ground up as the assistant to two agents. The Hiller Agency eventually became Bauman, Hiller and Associates. Bauman,
Hiller launched the careers of actors such as Don Cheadle, Joe Mantegna, Jean Stapleton, Ted Danson, John Ritter, Howard Hesseman, Mike Farrell, Vivica Fox, and Daniel J. Travanti. The
agency became a powerhouse boutique with highly revered actors in both film and television on the West Coast, and in theatre on the East Coast.
In 1990, Fran went to work for Maggi Henderson at Henderson/Hogan, another formidable boutique, and one of Bauman Hiller's main competitors, representing top level actors. Out of their New York children's' department came Yasmine Bleeth, Christine Taylor, and Kevin Connolly. During this time, Fran signed Salma Hayek and booked her in her first-ever English speaking jobs; one of which was the film "Mi Vida Loca." After the death of Maggi Henderson in 1996, Fran became Vice President of the agency,
Following a short hiatus, Fran resumed her career at GVA, a boutique agency in West Hollywood that represented the likes of Jeff Fahey ("Planet Terror," "Under The Dome," "Machete") Tony Todd ("Final Destination," "Candyman"), Taylor Kinney ("Chicago Fire," "Trauma").
Now with Hassman Fitzgerald Entertainment, Fran has brought her more than 30 years' experience to represent both established actors and new young talent for film, television, and theatre.
Laura Gibson - Generate Management
Laura is a manager at Generate, after working with Caliber Media Company, UTA, Rebel Entertainment, and ICM.
Laura started at UTA as an assistant to Tracey Jacobs and Billy Lazarus. Billy is a partner and Tracey is the first female board member. She was promoted to coordinator there, but decided she wanted to go to a smaller firm. She was an agent at Rebel Entertainment partners for roughly 4 years, when she was approached by the bigger firms again. She went to ICM, where she worked as an agent, before making the move into management. Laura was at Caliber Media as a manager for a little over a year before jumping to Generate with two other managers as a group deal. Generate is a management/production company along with being owed by the digital company Alloy. They produce shows such as WALKING DEAD and many others. They also have the digital companies CLEVER, ESCAPIST and SMOSH. Generation reps writer, producers and talent.
Anthony Topman - LA Management
Anthony Topman - LA Management
Founder / President / Talent Manager
Head of Adult Department
Anthony Topman is a producer, talent manager, casting director, and a President of LA Management Inc.
His outstanding work in managing talent led to clients landing lead roles in studio feature films and series regular roles in major television networks. As a producer, Anthony has been responsible for packaging a number of television shows and feature films. His goal is to produce high quality films first and foremost packaged with his clients. His formula is simple if you want to develop a great project start by selecting or writing a great screenplay, then add award winning producers, director and quality talent. And of course select a film that is highly marketable to wide audiences in domestic and international film markets.
http://pro.imdb.com/name/nm2249621/
About Alaina Feehan
▼

Alaina Feehan is owner of the new NY based management company, Talent Riot!
She is formerly the head Across the Board Talent Agency's New York office. Alaina has almost a decade of experience in talent representation. Clients she has worked with in the past have booked major films, series regular roles on NBC, Netflix, and the WB, guest star,recurring, and co-starring roles for most NYC based shows, Broadway, and regional theatre.
Success Stories

After meeting Alaina Feehan of Across the Board Talent Agency at One on One, Sara was signed and just BOOKED Law and Order: SVU!
Sara Visser
About Christopher Silveri
▼

Christopher D. Silveri takes great pride in his career in the entertainment industry that has spanned the last two decades since his graduation from the New York University Theater program. Christopher is the President and CEO of Center Stage Management, LLC, a talent management company with headquarters in New York City.
After a brief stint in acting, Christopher began his entertainment management career casting commercials with Liz Lewis Casting Partners, moved on to head up the Legit Department (Theater, TV, and Film) at Gilla Roos, Ltd. and most recently was Vice President of Talent Management at Prestige Management Group. Christopher started his own talent management company in 2017, serving clients on both coasts and in all mediums of the entertainment business.
Christopher's clients have recurring roles on FBI, Bull, Blue Bloods, God Friended Me (CBS), Gotham (FOX), Manifest, New Amsterdam, The Blacklist, Blindspot, Law and Order SVU (NBC), Orange Is The New Black, Jessica Jones, Unbreakable Kimmy Schmidt, House of Cards (NETFLIX), Marvelous Mrs. Maisel, Mozart In the Jungle (AMAZON), Billions, Homeland (SHOWTIME), Power (STARZ) And those are just the recurrings!
His theatrical clients have been in nearly every Broadway show you can think of: Moulin Rouge, Bandstand, Escape to Margaritaville, The Color Purple, The Lion King, Jersey Boys, Book of Mormon, Million Dollar Quartet, Beautiful, Hamilton, Clueless – The Musical, Heathers—The Musical, etc.
And lest we forget the always special film medium: The First Purge, The Post, Ocean's 8, The Only Living Boy in New York, What Happened Last Night, Going in Style, etc.
Many of his clients have national ad campaigns and/or major print advertisements running as well!
Finally, Christopher is an active presenter to those just starting out in the entertainment industry, teaching and participating in workshops in New York (New York University) and Washington D.C..
Success Stories

After taking a session with Chris Silveri of Prestige Management, Darren was called in to discuss representation.
Darren Lipari
About Kate Dunn Kennedy
▼
Kate Dunn Kennedy is CEO and principal at Merging Artists, NY/LA a talent management and production company located on both coasts. Her roster of clients out of NY, London and LA can be seen on Upcoming Pilots, BILLIONS, NEW AMSTERDAM, GOTHAM, LAW & ORDER:SVU, THE BLACKLIST, BLUE BLOODS, FEATURE FILMS, BROADWAY STAGE AND NETWORK COMMERCIALS. Kate began her career in the Industry as a casting director. After 15 years, she then opened Merging Artists Management.
Success Stories

After meeting Kate Dunn Kennedy from Merging Artists Management, Liz was called in and are now working together!
Liz Leimkuhler

After meeting Kate Dunn Kennedy of Merging Artists at One On One, Matthew was called in for a feature film audition and not only BOOKED IT, he is now signed with her!
Matthew Streeter
About Michael Bloom
▼
Michael is a Talent Manager and Managing Partner of NYC-based Midnight Artists Group, a multi-faceted talent management company that focuses on the management, marketing, development, and branding for actors, athletes, and musicians. Viewing every actor as their own unique brand allows Michael to develop careers, cultivate relationships, and secure opportunities for his clients. Michael is responsible for managing and further developing the careers for clients who have recently booked projects such as Netflix's HOUSE OF CARDS, THIRTEEN REASONS WHY, and THE INCREDIBLE JESSICA JAMES, FX's THE AMERICANS, HBO's THE DEUCE, DIVORCE, and THE YOUNG POPE, Hulu's THE PATH, Showtime's THE AFFAIR and BILLIONS, as well as NBC's THE BLACKLIST, USA's THE SINNER, and CBS's BLUE BLOODS. Midnight Artists clients can also be seen in the feature films LANDLINE, ASK FOR JANE, THE CHAPERONE, and BEST DAY OF MY LIFE.
About Lori Swift
▼
Lori Swift is a manager at Sweet 180, a talent management and production company in New York that provides actors, writers, and directors with full-service artist representation. She comes from over two decades of experience as a casting director with Telsey Casting and as a talent agent at KSR & Associates. Sweet 180's client roster includes Aasif Mandvi (THE BRINK, THE DAILY SHOW), Michael Luwoye (HAMILTON), Amir Arison (THE BLACKLIST), Michael Esper (TRUST (FX) and Victoria Cartagena (GOTHAM). Clients can be seen as series regulars and major recurring roles in the Netflix series YOU, THE OA, ONE DAY AT A TIME, JESSICA JONES, THE PUNISHER, A SERIES OF UNFORTUNATE EVENTS, IRON FIST, HOUSE OF CARDS and JULIE'S GREENROOM and in major roles on television in ORANGE IS THE NEW BLACK, SHOWTIME'S I'M DYING UP HERE, THE DEUCE, BRAINDEAD for CBS, THE AMERICANS, HULU'S THE PATH and THE FIRST, THE KNICK, THE FAMILY on ABC, SHADES OF BLUE, HAP AND LEONARD, BLUE BLOODS, VEEP, GIRLS, POWER, YOUNGER, THE SINNER, THE JIM GAFFIGAN SHOW, BULL, NCIS: NO, THE GOOD WIFE, MADAM SECRETARY, ELEMENTARY, THE CARRIE DIARIES, CHICAGO PD, CHICAGO MED, THE GOOD WIFE, PERSON OF INTEREST, THE MYSTERIES OF LAURA, LAW & ORDER: SVU and more. Clients can also be seen in studio and independent features including LBJ, THE INTERNSHIP, THE WOLF OF WALL STREET, THE SECRET LIFE OF WALTER MITTY, THE AMAZING SPIDERMAN 2, RUNNER RUNNER, HICK, FRANCES HA, MARGIN CALL, MILLION DOLLAR ARM, MOTHER'S DAY, CATFIGHT, MILES, THE COMEDIAN, THE BIG SICK, and the upcoming BRITTANY RUNS A MARATHON (Audience Award at Sundance), THE MOUNTAIN (Sundance), DANIEL ISN'T REAL (Design Award at SXSW), SMALL ENGINE REPAIR, THE CHAPERONE w/ Elizabeth McGovern, THE CAT AND THE MOON and MAGIC HOUR. Broadway and Off-Broadway credits include HAMILTON, ANGELS IN AMERICA (Broadway Revival), OSLO, JUNK, OKLAHOMA! (St. Ann's Warehouse), LES LIAISONS DANGEREUSES, THE FRONT PAGE, THE LAST SHIP, MATILDA, KINKY BOOTS, AMERICAN IDIOT, HAIR, HEDWIG AND THE ANGRY INCH, LAZARUS and PAPER BULLETS. Sweet 180 is also a production company with two documentaries in active production, two features in development, a web series, HALAL IN THE FAMILY starring Aasif Mandvi and is the producer of the award winning documentary feature, MY NAME IS PEDRO directed by Sweet 180 owner, Lillian LaSalle.
About Deborah Dotoli
▼

In 2005, I became involved with the entertainment industry as a Talent Manager. My client list is small and selective based on what I see in that actor as far as talent, work ethic, and stamina. I work with Union and Non-Union Actors both at the beginning of their careers and also established actors. I represent actors in film, television, theater, Commercial, Print and Voice Over work.
AAG Talent is also a member of the Talent Managers Association.