OPENING NY OFFICE: Two LA Agents in One Session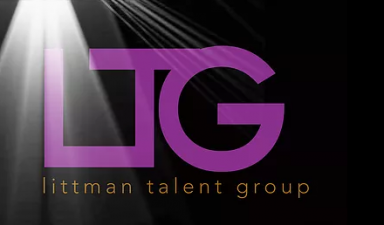 ---
---
Seeking actors of all ethnicities with recent credits; 18+ to play younger; actors that speak multiple languages encoruaged to attend!
Most Recent Bookings:
Series Regular on new Apple show Home Before Dark; Recurring GS roles this season on SWAT; TOS booking with Emmy Nomination for For the People; TOS bookings including but not limited to Doom Patrol, NCIS, Criminal Minds, Orville ,New Amsterdam and Mindhunter.
Guest Star and co star bookings on hundreds of shows. To mention a few : Pen15, Sydney to the Max, This is Us, Seal Team, Agents of SHIELD, Grey's Anatomy, The Rookie, Lucifer, Glow, Barry, and The Morning Show
Current feature films including: Deadwood, Charlie Says, Once Upon A Time in Hollywood( current Cannes Film Festival contender). Previous films to mention a few: Transformers, Book Club, Jurassic World, and Gone Girl
---
Format
Hayley and Danita would like to see a short side of your choosing.
CLICK HERE FOR STOCK SIDES or you can bring your own that are 2 pages in length.
(YOU must provide a copy for the reader.)
PLEASE ARRIVE 15-20 MINUTES BEFORE YOUR TIME SLOT!
This seminar or class is for educational purposes only and will not secure or provide opportunity for employment in the field or representation by an agent. One on One is bonded in the State of California: #70978001
---
About Hayley Littman
▼
Hayley Littman, President/Owner/Adult Theatrical of Littman Talent Group
LTG is a full service ATA affiliated agency which opened its doors in January 2013.
Since then we have had our clients work on almost every recognizable network and cable shows as well as blockbuster films.
Passion for the industry and for agenting is what sets us apart from the others.
Success Stories

Signed with Littman Talent after meeting them at One on One and they just booked me on S.W.A.T.
Steve Humphreys

After attending the LA Agent Panel, Andrew Bridges was called in by Hayley Littman of Littman Talent Agency to discuss representation!
Andrew Bridges

After attending the LA Agent Panel, Liam McNeill was called in by Hayley Littman of Littman Talent Agency to discuss representation!
Liam McNeill
About Danita Florance
▼
Danita Florance is the Director of Talent for "Littman Talent Group", with locations in Atlanta and LA. Littman Talent Group is a full service global provider agency that represents talent in the areas of Film, Television, Commercials, and Commercial Print. Danita is formerly the CEO of Premiere Inc. a Production company that produced live shows within the USA.
Danita holds a Bachelor of Science degree in Marketing &Management from the University of Minnesota and received a vocal scholarships from Georgia State University & Boston Conservatory of Music.
She is a former actress since childhood, and has been featured in National Television Commercials, Feature Films and Print Advertisements for companies such as McDonalds, Dr. Pepper, Coca-Cola, Tultex Corporation, Leone's Films, Tri-Star Pictures, USA Network, CW, A&E, and Bravo networks.
Danita is an accomplished musician in vocal performance and has been a member of the Broadway touring company "Atlantis Productions", Screen Actors Guild, AEA, and has held "Title" roles in national Plays, Broadway musicals, and performed for Government dignitaries throughout the United States and Europe. She is a former Mrs. Georgia United States 2001 and a Content Producer for Farrington Productions in LasVegas, Black and White TV, Maverick TV USA, CW and Bravo networks for unscripted television shows.