FIRST TIME GUEST! PRIVATE APPOINTMENT - Bi-Coastal Manager Cheryl Martin of CMA ENTERTAINMENT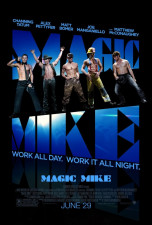 ---
---
Perform and meet with BI-COASTAL MANAGER Cheryl Martin of CMA ENTERTAINMENT
Cheryl Martin is the CEO of CMA Entertainment which has offices in both NYC & LA.
Client Bookings include: The Morning Show, Selma, 12 Years a Slave, Magic Mike, Mindhunter, Army Wives, Modern Family, New Amsterdam, For the People, Green Lantern
---
Format
This appointment is designed for you to meet one on one with manager Cheryl Martin. You will choose a timeslot below for your appointment.
Bring in your own scene that you have chosen & prepared. Please bring in something that showcases you in the best possible light (2-2.5 pages max) & make sure to bring 2 COPIES OF YOUR SIDES (one for the reader).
Not sure which sides to bring? Access our library of stock sides HERE!
PLEASE ARRIVE 15-20 MINUTES BEFORE YOUR APPOINTMENT TIME. If you are late, you will miss your slot and One on One will NOT credit you.
Cheryl's appointment will include:

Prepared Scene

**PREPARATION**
Account - Please go to My Account to create your webpage.
Headshot/Resume - ALWAYS BRING A HARD COPY TO CLASS FOR FEEDBACK PURPOSES. When the class is over, the guest teaching this class will not be taking nor given access to your headshot, resume, or any other of your promotional materials per CSA guidelines.
Please understand that our workshops and classes are not job interviews or auditions. The presence of an industry guest is neither a guarantee nor a promise of employment, and such contact as you may have with a guest in a workshop rarely results in any further contact with that person. All workshop companies are prohibited by law from offering or attempting to obtain auditions or employment for you. ** It is the law for all talent training services, of which workshops are a part, to be bonded with the Labor Commissioner of the City of Los Angeles. This seminar or class is for educational purposes only and will not secure or provide opportunity for employment in the field or representation by an agent. Next Level Studios/One on One is bonded in the State of California: #70978001
---
About Cheryl Martin
▼
Cheryl Martin is the CEO and Founder of CMA Entertainment. Martin has managed and developed talent for more than 20 years. Her prior accolades include Martin's numerous roles within the film and television sectors including serving as a produc- tion executive for Bloodline Films. There she was instrumental in producing projects such as "Never Die Alone," and managing talent on "Beauty Shop", "Cradle 2 The Grave", and "Everybody Hates Chris" (Paramount TV). Martin also produced films, "Peep Game" and "The Adventures of Umbweki."
Martin has produced and managed some of Hollywood's most sought after talent solidifying her as an industry who's who. Her strong alliances with agents, casting di- rectors, directors, and producers; integrated with her production expertise make her an asset in the industry. Her keen, experienced eye has developed a myriad of successes including breakout talent, Danielle Monè Truitt of "Rebel."
CMA develops talent across all media; holding a roster
encompassing literary talents, music artists, television,
film, thespians, and reality/social celebrities alike. She
also stands as a proud member of Screen Actors Guild,
Women In Film and as Corresponding Secretary for Tal-
ent Managers Association. The combination of her forti-
tude and extensive experience make CMA Entertainment one of the preeminent boutique management firms in Hollywood.
CMA: https://pro-labs.imdb.com/company/co0437598/?ref_=sch_int