Meet Legit Agent Lynne Jebens of THE KRASNY OFFICE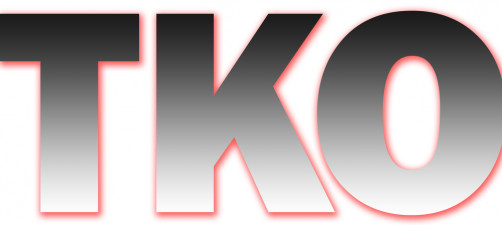 ---
---
Perform and meet with LYNNE JEBSENS of THE KRANSY OFFICE.
Lynne Jebens is one of 3 agents at this office who all work together as a team in order to submit their clients for as many TV, Film, and Theater projects as possible.

Lynne's clients can be seen on: THE GOOD DOCTOR (ABC), THE GREATEST SHOWMAN, DAREDEVIL (Netflix), UNBREAKABLE KIMMY SCHMIDT (Netflix), CHICAGO PD (NBC), WHITE COLLAR (USA), THE PATH (Hulu) & more!
THEATRE: THE BOOK OF MORMON (Broadway), HAMILTON (Broadway), FRANKENSTEIN (Denver Center), RAISIN IN THE SUN (Seattle Rep) & more!
---
Format
This appointment is designed for you to meet one on one with agent Lynne Jebens of the Krasny Office. You will choose a timeslot below for your meeting.
Bring in a monologue of your choice.
PLEASE ARRIVE 15-20 MINUTES BEFORE YOUR APPOINTMENT TIME.
Lynn's appointment will include:

Prepared monologue
**PREPARATION**
Account - Please go to My Account to create your webpage.
Headshot/Resume - ALWAYS BRING A HARD COPY TO CLASS FOR FEEDBACK PURPOSES. When the class is over, the guest teaching this class will not be taking nor given access to your headshot, resume, or any other of your promotional materials per CSA guidelines.
*Please note that The Krasny Office is a non-managerial office.
Please understand that our workshops and classes are not job interviews or auditions. The presence of an industry guest is neither a guarantee nor a promise of employment, and such contact as you may have with a guest in a workshop rarely results in any further contact with that person. All workshop companies are prohibited by law from offering or attempting to obtain auditions or employment for you. ** It is the law for all talent training services, of which workshops are a part, to be bonded with the Labor Commissioner of the City of Los Angeles. This seminar or class is for educational purposes only and will not secure or provide opportunity for employment in the field or representation by an agent. Next Level Studios/One on One is bonded in the State of California: #70978001
---
About Lynne Jebens
▼
B. Lynne Jebens earned her BFA in Theater from Illinois Wesleyan University and did her graduate work at the University of Georgia with acclaimed directing teacher Leighton Ballew and acting teacher James A. Baffico. She has been an agent in NYC for over 35 years. She also teaches and does workshops in the city as well as doing symposiums at universities all around the country. She is originally from Aurora, IL. Krasny clients book all forms of Theater, TV, Film, and Commercials. Recent client bookings include: Broadway's BOOK OF MORMON, Hulu's THE PATH, NBC's CHICAGO PD, Denver Center's FRANKENSTEIN, Broadway's SIGNIFICANT OTHER, Seattle Rep's RAISIN IN THE SUN, ABC's TIME AFTER TIME, CBS's MADAM SECRETARY, Engeman Theatre's 1776, and HAMILTON in Chicago.
Success Stories

After attending a One on One session, Lee Seymour signed with Lynne Jebens of The Krasny Office!
Lee Seymour

After attending a One on One session, Herb Porter signed with Lynne Jebens of The Krasny Office!
Herbert Porter