PRIVATE APPOINTMENT - Manager Chase Jennings of STATION 3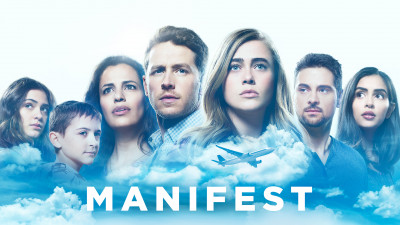 ---
---
Meet and perform for New Session Guest Chase Jennings of Station 3!
Station 3 is one of the most elite bicoastal management groups. Station 3 clients are well represented in Television and Film as well with Series Regulars and recurring Guest Star's​
Chase's clients can be seen on HBO's HIGH MAINTENANCE, INSECURE, CBS' BULL, THE GOOD FIGHT, MADAM SECRETARY, NBC's MANIFEST, Netflix's UNBREAKABLE KIMMY SCHMIDT, IRON FIST, and ORANGE IS THE NEW BLACK.
---
Format
This appointment is designed for you to meet one on one with manager Chase Jennings. You will choose a timeslot below for your meeting.
Bring in your own contemportary monologue or scene that you have chosen & prepared. If you have chosen a scene, please bring in something that showcases you in the best possible light (2-2.5 pages max) & make sure to bring 2 COPIES OF YOUR SIDES (one for the reader).
Not sure which sides to bring? Access our library of stock sides HERE!
PLEASE ARRIVE 15-20 MINUTES BEFORE YOUR APPOINTMENT TIME.
Chase's appointment will include:

Prepared Monologue or Scene
**PREPARATION**
Account - Please go to My Account to create your webpage.
Headshot/Resume - ALWAYS BRING A HARD COPY TO CLASS FOR FEEDBACK PURPOSES. When the class is over, the guest teaching this class will not be taking nor given access to your headshot, resume, or any other of your promotional materials per CSA guidelines.
Please understand that our workshops and classes are not job interviews or auditions. The presence of an industry guest is neither a guarantee nor a promise of employment, and such contact as you may have with a guest in a workshop rarely results in any further contact with that person. All workshop companies are prohibited by law from offering or attempting to obtain auditions or employment for you. ** It is the law for all talent training services, of which workshops are a part, to be bonded with the Labor Commissioner of the City of Los Angeles. This seminar or class is for educational purposes only and will not secure or provide opportunity for employment in the field or representation by an agent. Next Level Studios/One on One is bonded in the State of California: #70978001
---
About Chase Jennings
▼
Chase Jennings is a Talent Manager at Station 3 Entertainment, a bicoastal talent management and production company. Station 3 represents a variety of artists throughout the entertainment industry, including 2018 Tony Nominees Joshua Henry (Carousel) and Ashley Park (Mean Girls). Station 3 clients are well represented in Television and Film as well with Series Regulars and recurring Guest Star's on shows such as GREY'S ANATOMY, ORANGE IS THE NEW BLACK, INSECURE, A SERIES OF UNFORTUNATE EVENTS, IRON FIST, BULL, THE REAL O'NEALS, ROYAL PAINS, The BLACKLIST and INSTINCT. Chase is a native of Louisville, and has a BA in Arts Administration from The University of Kentucky.