On-Camera Commercial Agent Night - with Buchwald, JG&D, and Paradigm!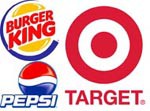 ---
---
3 Commercial Agents in 1 Night!

DON BUCHWALD, JORDAN GILL DOMBAUM, and PARADIGM!

---
Format
CLICK HERE to choose one of our Commercial Sides.
Each actor will perform his or her sides for the panel individually, as they would in a private session. Guests will give feedback forms to each actor. The evening will conclude with a q&a for those actors who wish to stay and learn more about the guests.

About the guests:

DAVID ELLIOT - David is a Commercial Agent at Don Buchwald & Associates, which is BI-COASTAL and one of the leading and most influential NYC Commercial Talent Agencies. Credits include MICROSOFT, VOLKSWAGON, NY LOTTERY, and OLD NAVY!

DAVID MCDERMOTT - David is Head of the Adult Commercial Department for Jordan, Gill & Dornbaum. An agent for the past 18 years, he is currently scouting for new faces. He is looking for all types and all ages. He has clients in commercials for:AT&T, MCDONALD'S, BANK OF AMERICA, ADIDAS, FOOTLOCKER, VISA, PIZZA HUT, J&R MUSIC, VERIZON, DOMINICO'S, WALMART, GARDASIL, and many more.
DOUG KESTEN - Paradigm is one of the most elite Commercial Talent Agencies in NY. Doug has been a commercial agent with them for years and works with actors freelance and signed. After one of his recent private session, Doug sent out 5 actors and two of them booked national commercials!. Credits include WENDY'S, DOMINO'S, AOL, and AFLAC!


---
Success Stories

Regan Mays was called in by Susan Zachary and Anthony Topman
Regan Mays

After attending the Four Agents Panel in LA, Jessica was called in for a meeting with The Littman Talent Group!
Jessica Martin

After attending the Four Agents Panel in LA, Karen was called in for a meeting at The Littman Talent Group!
Karen James

After taking the Four Agent Panel in LA, Michelle was called in for a meeting at Littman Talent Group!
Michelle Kim

Arron was called in and booked an NYU grad project after he was found in the One on One casting database!
Arron Lloyd

After taking a class with Casting Director, Jodi Collins, Farah BOOKED a comedic hosting role on a sports pilot being developed with MAKER STUDIOS.
Farah Lopez

After seeing Chad's work in class, Casting Director Kerry Barden called him to to audition for the series Hand of God on AMAZON.
Chad Anthony Miller

After seeing Hilary's work in class, Kerry Barden called her to to audition for Hand of God on AMAZON.
Hilary Ward

After meeting Kai Chapman in class, Casting Director Brittani Smith called him in to audition for a FEATURE FILM!
Kai Chapman

After joining One on One, a prominent production company found Brad through the Actor Database. Brad was then CAST in a SAG Short Film.
Brad Bong

After being contacted via the One On One database to perform in a scene for the Directing Actors class at COLUMBIA and was CAST by that same director in a short film.
Claire Epstein

After seeing his profile on ONE ON ONE, Christopher Northrop cast Stephen as a LEAD in the reading of his new horror feature AXE GIRLFRIENDS!
Stephen Dexter

Kimberley was nominated for the Best Featured Actress in a Play AWARD for OF MICE AND MEN at PLAYHOUSE ON PARK!
Kimberley Shoniker

Bonna was called in to audition by Tucker/Meyerson Casting for a role on Americana after she met Kim Krakauer in a class at One On One!
Bonna Tek

After auditioning for the SVA graduate commercial auditon posted on the Casting Notices on One On One, Diana booked the lead for a Church's Chicken Spot!
Diana Stern

After signing with COREY SMITH of GEMINI ENTERTAINMENT, Tracy had a DIRECT offer for a Female LEAD role by the Casting Director for a stage reading of DREAMS OF THE WASHER KING this spring at CHERRY LANE THEATRE. She also met with a top NYC commercial rep and the youth department of a commercial agent.
Tracy Podell

COREY SMITH of GEMINI ENTERTAINMENT signed TRACY after meeting her here at a private session. He then got her two auditions with PAUL HARDT of STUART HOWARD including one for for THE NATIONAL TOUR of AUGUST OSAGE COUNTY & a direct offer for Female Lead for a stage reading of DREAMS OF THE WASHER KING at CHERRY LANE THEATRE.
Tracy Podell