ONLINE CLASS (11am PT / 2pm ET) with HEAD CD Caitlin Well from PRESSER/WELL CASTING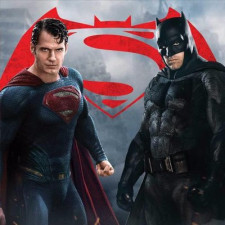 ---
Dates: Tue 6/30 @ 2pm ET / 11am PT
Meets 3 times: 6/30 7/7 7/14
---
Join us LIVE online!
You will receive a Zoom link and instructions at least 6 hours before the beginning of class. Please check your spam and promotions folder. If you still do not see the email, please email us at info@oneononenyc.com! If you sign up for the class the day before or the day of, please also email us so we can provide you with your Zoom link.
This 3-week class with CAITLIN WELL is everything you need to keep the momentum going!
CURRENT PROJECTS
Cailtin is working on the new UNIVERSAL TV SEQUEL Series to AMERICAN PIE, THREE FEATURE FILMS including a RACHEL FELDMAN FEATURE that MERYL STREEP IS BACKING, a Brand New Netflix Series, along with a LENA WAITHE produced series as we speak!
Major feature films such as Venom, The Darkest Minds, Batman v. Superman, Words on Bathroom Walls, Man of Steel & MORE. Previously she has worked with such esteemed directors as Baz Luhrmann, Ben Affleck, Zack Snyder, George Miller, and the Wachowskis, among others. See IMDB for more!
---
Format
The only things you need are :
- Reliable Internet (Ethernet or Fast WiFI)
- A Laptop/Desktop computer is recommended (Phones/Tablets are doable)
- Quiet Room/Space
This 3-week class is designed to work specifically on TV/Film audition material with HEAD CD Caitlin Well. You will work with her using specific sides she has chosen and assigns to you in advance based upon your headshot & One on One webpage.
After you perform your prepared scene, Caitlin works with you, gives you specific feedback & adjustments for your scene.
Week 1: Bring in your own prepared 2-3 page scene that best showcases you.
Week 2: Caitlin will upload General Sides 1-3 days in advance.
Week 3: Cailtin will assign sides 1-2 days in advance.
Caitlin's class will include:





Industry Q&A Prepared +Assigned Scenes On-Camera Videos Sent

**PREPARATION**
Account - Please go to My Account to create your webpage. Casting Directors will assign material based on a fully completed webpage.

Sides - Scene assignments will be posted 1 day in advance, as Caitlin likes to replicate being given material in a professional situation.

Reader - Make sure to bring 2 COPIES OF YOUR SIDES (one with the reader's lines highlighted). WE WILL PROVIDE A READER.

Headshot/Resume - ALWAYS BRING A HARD COPY TO CLASS FOR FEEDBACK PURPOSES. When the class is over, the guest teaching this class will not be taking nor given access to your headshot, resume, or any other of your promotional materials per CSA guidelines.
ONLINE CLASSES
You MUST have a reliable internet connection in order to have the optimal experience. One on One will NOT credit you if your class experience is affected by internet or technical issues on your end.
The Zoom link for each class is sent out approximately 6 hours beforehand. It is your responsibility to make sure you have the link and to reach out to One on One PRIOR to the start of class if you have not received it. Please be sure to check your Inbox, Promotions, and Spam folders.
If you sign up for an Online Class the day of, you must email info@oneononenyc.com so you can be sent the Zoom link for the class.
One on One is proud to offer our online classes with casting directors in both NYC & Los Angeles. The start time of the class along with the respective time zone is listed clearly on the class page. It is your responsibility to mark your calendars accordingly. One on One will NOT credit you if you did not take the time zone of the class into account.
*** Class Structure is subject to change. ***
Please understand that our workshops and classes are not job interviews or auditions. The presence of an industry guest is neither a guarantee nor a promise of employment, and such contact as you may have with a guest in a workshop rarely results in any further contact with that person. All workshop companies are prohibited by law from offering or attempting to obtain auditions or employment for you. ** It is the law for all talent training services, of which workshops are a part, to be bonded with the Labor Commissioner of the City of Los Angeles. This seminar or class is for educational purposes only and will not secure or provide opportunity for employment in the field or representation by an agent. Next Level Studios/One on One is bonded in the State of California: #70978001
---
About Caitlin Well
▼
Caitlin Well is a Casting Director based in Los Angeles with over eight years experience in casting. Caitlin got her start as an assistant to Ronna Kress (Moulin Rouge!, Fury Road) before becoming an Associate with Warner Bros. Feature Casting. At WB she worked under EVP Lora Kennedy (Tombstone, Argo), and SVP Kristy Carlson (Wonder Woman, Man of Steel) for four years until she moved to Australia for a year where she continued her career in casting with Thea McLeod (Pawno, Neighbours). After moving back to California, Caitlin has worked as an Associate Casting Director at Automatic Sweat for the past two and a half years alongside John Papsidera (Dunkirk, Westworld (HBO)). Her most recent credits include Venom, Lost in Space (Netflix), The Oath (Sony Crackle), and Taylor Sheridan's Yellowstone (Paramount TV) starring Kevin Costner.