ONLINE PANEL (3:30pm PT / 6:30pm ET): Meet FOUR NYC Legit Agents in ONE evening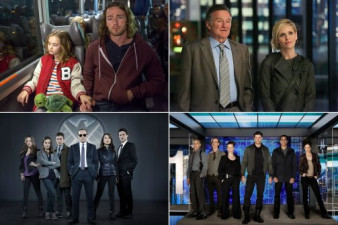 ---
Date: Thu 7/9 @ 6:30pm ET / 3:30pm PT
---
Join us LIVE online!
You will receive a Zoom link and instructions at least 6 hours before the beginning of class. Please check your spam and promotions folder. If you still do not see the email, please email us at info@oneononenyc.com! If you sign up for the class the day before or the day of, please also email us so we can provide you with your Zoom link.
Looking to meet some of the industry's top representative professionals?

This is an amazing opportunity to meet & work with
FOUR LEADING NYC LEGIT AGENTS IN ONE EVENING!
Guests for the evening include:
Jordan Parente from STEWART TALENT
Brett Rigby from CGF TALENT
Diana Doussant from LEADING ARTISTS AGENCY
Mikey Nagy from KRASNY AGENCY
This is a great opportunity to SHOWCASE your work to
FOUR leading INDUSTRY PROFESSIONALS!
*Panel Guests Subject to Change*
---
Format
The only things you need are :
- Reliable Internet (Ethernet or Fast WiFI)
- A Laptop/Desktop computer is recommended (Phones/Tablets are doable)
- Quiet Room/Space
*FORMAT*
The panel will begin with quick introductions from each panelist, followed by a brief industry discussion with pre-selected questions from One On One / Next Level.
You will then be seen PRIVATELY by the panel using YOUR OWN SIDES (NO MORE THAN 2 PAGES IN LENGTH).
WE WILL PROVIDE A READER. A DropBox link will be sent before the event for you to upload your scene for the reader to review. *NO MORE THAN 2 PAGES IN LENGTH*
Don't have sides of your own? Feel free to use ones from our online library - CLICK HERE
Your headshot/resume will be provided to the panelists DIGITALLY via your One on One / Next Level webpage. Please be sure your webpages are complete with headshot, resume, and ideally a video clip.
The private sessions will be performed in ALPHABETICAL ORDER BY LAST NAME. Please be patient if your last name is further down the list as there will be a wait.
**PREPARATION**
Account - Please go to My Account to complete your webpage. Industry panelists are provided access to your webpage & contact information.

Sides - Please make sure your scenes are no more than 2 pages in length. You will be sent a DropBox link a few hours prior to the event for you to upload your sides.

Reader - We will provide a reader.

Headshot/Resume - The panelists are provided with industry accounts which have digital copies and are linked to your One on One / Next Level webpages. Please be sure your webpages are complete with headshot, resume, and ideally a video clip.
ONLINE CLASSES
You MUST have a reliable internet connection in order to have the optimal experience. One on One will NOT credit you if your class experience is affected by internet or technical issues on your end.
The Zoom link for each class is sent out approximately 6 hours beforehand. It is your responsibility to make sure you have the link and to reach out to One on One PRIOR to the start of class if you have not received it. Please be sure to check your Inbox, Promotions, and Spam folders.
If you sign up for an Online Class the day of, you must email info@oneononenyc.com so you can be sent the Zoom link for the class.
One on One is proud to offer our online classes with casting directors in both NYC & Los Angeles. The start time of the class along with the respective time zone is listed clearly on the class page. It is your responsibility to mark your calendars accordingly. One on One will NOT credit you if you did not take the time zone of the class into account.
Please understand that our workshops and classes are not job interviews or auditions. The presence of an industry guest is neither a guarantee nor a promise of employment, and such contact as you may have with a guest in a workshop rarely results in any further contact with that person. All workshop companies are prohibited by law from offering or attempting to obtain auditions or employment for you. ** It is the law for all talent training services, of which workshops are a part, to be bonded with the Labor Commissioner of the City of Los Angeles. This seminar or class is for educational purposes only and will not secure or provide opportunity for employment in the field or representation by an agent. Next Level Studios/One on One is bonded in the State of California: #70978001
**Panel Guests subject to change.
**Format subject to change
---
About Industry Guests I
▼
About Jordan Parente
▼
Jordan Parente is an Agent in the Legit Department at Stewart Talent in New York City and has been with the Agency since 2015.
With offices also in Los Angeles, Chicago & Atlanta, he works with clients in the genres of Television, Film, Broadway, Off-Broadway, National Tours and Regional Theatre. Jordan is a graduate of Webster University's Conservatory of Theatre Arts.
About Brett Rigby
▼

Brett Rigby is an Agent with Carlton, Goddard, and Freer Talent in New York City. This very busy office currently has clients in many platforms of the business including television (THE BLACKLIST, BLINDSPOT, MADAM SECRETARY, SHADES OF BLUE, MOZART IN THE JUNGLE, HOUSE OF CARDS, SLEEPY HOLLOW, PERSON OF INTEREST, ELEMENTARY, ORANGE IS THE NEW BLACK, BLUE BLOODS, LAW & ORDER: SVU, LOUIE, QUANTICO, THE DETOUR, HOMELAND, and MASTER OF NONE), film (ZOOLANDER 2, THE DINNER, SOUTH PAW, DEMOLITION, FUN HOUSE, A NORMAL HEART, INCARNATE), and Broadway (CATS, HELLO DOLLY, HAMILTON, ALADDIN, WAITRESS, SCHOOL OF ROCK, WICKED, THE BOOK OF MORMON, MATILDA, KINKY BOOTS, JERSEY BOYS, THE LION KING, BEAUTIFUL, THE COLOR PURPLE, and the upcoming production of COME FROM AWAY). A Faculty member of NYU Steinhardt, Brett teaches Business Skills to the out-going Musical Theatre Grad and Undergraduate students, as well as producing their Industry Showcases. He is also a private coach and adviser with Broadway Artists Alliance.
About Diana Doussant
▼
Diana Doussant is a Legit Agent with the prestigious agency, Leading Artists, which has a BI-COASTAL affiliate office. Diana has been a NY Legit Agent for over 20 years and has been affliated with Abrams Artists, APA and TalentWorks.
Diana's client credits include :

UPCOMING FILM:
ALL THE GOOD THINGS w/ Kirsten Dunst, Ryan Gosling, Jeffrey Dean Morgan
BETTY ANNE WATERS w/ Sam Rockwell, Hilary Swank, Juliette Lewis

FEATURE FILM:
THE BLINDSIDE w/ Sandra Bullock, Kathy Bates & Tim McGraw
EVERYTHING'S FINE w/ Robert DeNiro, Drew Barrymore, Kate Beckinsale
THE BOX w/ Cameron Diaz, James MArsden, Frank Langella
THE MEN WHO STARE AT GOATS w/ George Clooney, Kevin Spacey, Ewan Macgregor
PUBLIC ENEMIES w/ Johnny Depp, Christian Bale, Marion Cotillard
STAR TREK w/ Zach Quinto, Chris Pine, Eric Bana
THE TAKING OF PELHAM 123 w/ Denzel Washington and John Travolta
THE INTERNATIONAL w/ Clive Owen, Naomi Watts, Ulrich Thomsen
BABY MAMA w/ Tina Fey, Amy Poehler, Greg Kinnear
IN BRUGES w/ Colin Farrell, Ralph Fiennes, Brendan Gleeson
HANDSOME HARRY w/ Steve Buscemi, Aidan Quinn, Campbell Scott
DEATH RACE w/ Jason Statham, Ian McShane, Joan Allen
STAY COOL w/ Winona Ryder, Hilary Duff, Sean Astin
HAPPY TEARS w/ Ellen Barkin, Demi Moore, Parker Posey
OVER MY DEAD BODY w/ Eva Longoria, Paul Rudd, Lake Bell
MAD MONEY w/ Diane Keaton, Queen Latifah, Katie Holmes
SUPERHERO MOVIE w/ Drake Bell, Sara Paxton, Leslie Nielsen
BEOWOLF Dir. Robert Zemeckis w/ Angelina Jolie , Anthony Hopkins
LIVE FREE OR DIE HARD w/ Bruce Willis, Justin Long, Timothy Olyphant

TELEVISION:
FARLANDER (upcoming Sam Mendes feature)
GENERATION KILL (HBO)
DAMAGES
LIPSTICK JUNGLE
GOSSIP GIRL
HEROES
LOST
BONES
NIP/TUCK
GREYS ANATOMY
DESPERATE HOUSEWIVES
About Mikey Nagy
▼
Mikey Nagy, Legit Agent, The Krasny Office - TKO: At this boutique talent agency for five years, Mikey is a full-service agent (Film, TV, Theater) that also specializes in musical theater. Clients currently on Broadway or opening this season can be seen in: BANDSTAND, BEAUTIFUL, A BRONX TALE, CATS, CHARLIE & THE CHOCOLATE FACTORY, FIDDLER ON THE ROOF, THE FRONT PAGE, GROUNDHOG DAY, HELLO DOLLY!, HOLIDAY INN, JERSEY BOYS, MATILDA, NATASHA PIERRE…1812, THE PHANTOM OF THE OPERA, SIGNIFICANT OTHER and WICKED. National Tours: AN AMERICAN IN PARIS, BEAUTIFUL, THE BOOK OF MORMON, FINDING NEVERLAND, A GENTLEMAN'S GUIDE TO LOVE AND MURDER, HAMILTON and WICKED. Clients are also in many Off-Broadway and regional theater productions. Besides Theater, clients have booked many Films, Commercials, and almost every episodic tv show cast in NY. Mikey holds a BFA in Musical Theater, Minor in Piano from Shenandoah Conservatory.