ONLINE PANEL (3:30pm PT / 6:30pm ET): Meet FOUR NYC Managers in ONE evening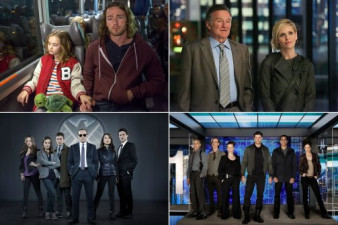 ---
Date: Fri 7/10 @ 6:30pm ET / 3:30pm PT
---
Join us LIVE online!
You will receive a Zoom link and instructions at least 6 hours before the beginning of class. Please check your spam and promotions folder. If you still do not see the email, please email us at info@oneononenyc.com! If you sign up for the class the day before or the day of, please also email us so we can provide you with your Zoom link.
Looking to meet some of the industry's top representative professionals?

This is an amazing opportunity to meet & work with
FOUR LEADING NYC MANAGERS IN ONE EVENING!
Guests for the evening include:
Ann Kelly from IVY ROCK MANAGEMENT
TJ Stein from STEIN ENTERTAINMENT
Robert Graham from JAIME BAKER MANAGEMENT
Liz Rosier from ROSIER ARTIST MANAGEMENT
This is a great opportunity to SHOWCASE your work to
FOUR leading INDUSTRY PROFESSIONALS!
*Panel Guests Subject to Change*
---
Format
The only things you need are :
- Reliable Internet (Ethernet or Fast WiFI)
- A Laptop/Desktop computer is recommended (Phones/Tablets are doable)
- Quiet Room/Space
*FORMAT*
The panel will begin with quick introductions from each panelist, followed by a brief industry discussion with pre-selected questions from One On One / Next Level.
You will then be seen PRIVATELY by the panel using YOUR OWN SIDES (NO MORE THAN 2 PAGES IN LENGTH). After your scene performance, you will have a brief period to give a quick pitch of your career highlights.
WE WILL PROVIDE A READER. A DropBox link will be sent before the event for you to upload your scene for the reader to review. *NO MORE THAN 2 PAGES IN LENGTH*
Don't have sides of your own? Feel free to use ones from our online library - CLICK HERE
Your headshot/resume will be provided to the panelists DIGITALLY via your One on One / Next Level webpage. Please be sure your webpages are complete with headshot, resume, and ideally a video clip.
The private sessions will be performed in ALPHABETICAL ORDER BY LAST NAME. Please be patient if your last name is further down the list as there will be a wait. **No time requests will be taken.**
**PREPARATION**
Account - Please go to My Account to complete your webpage. Industry panelists are provided access to your webpage & contact information.

Sides - Please make sure your scenes are no more than 2 pages in length. You will be sent a DropBox link a few hours prior to the event for you to upload your sides.

Reader - We will provide a reader.

Headshot/Resume - The panelists are provided with industry accounts which have digital copies and are linked to your One on One / Next Level webpages. Please be sure your webpages are complete with headshot, resume, and ideally a video clip.
ONLINE CLASSES
You MUST have a reliable internet connection in order to have the optimal experience. One on One will NOT credit you if your class experience is affected by internet or technical issues on your end.
The Zoom link for each class is sent out approximately 6 hours beforehand. It is your responsibility to make sure you have the link and to reach out to One on One PRIOR to the start of class if you have not received it. Please be sure to check your Inbox, Promotions, and Spam folders.
If you sign up for an Online Class the day of, you must email info@oneononenyc.com so you can be sent the Zoom link for the class.
One on One is proud to offer our online classes with casting directors in both NYC & Los Angeles. The start time of the class along with the respective time zone is listed clearly on the class page. It is your responsibility to mark your calendars accordingly. One on One will NOT credit you if you did not take the time zone of the class into account.
Please understand that our workshops and classes are not job interviews or auditions. The presence of an industry guest is neither a guarantee nor a promise of employment, and such contact as you may have with a guest in a workshop rarely results in any further contact with that person. All workshop companies are prohibited by law from offering or attempting to obtain auditions or employment for you. ** It is the law for all talent training services, of which workshops are a part, to be bonded with the Labor Commissioner of the City of Los Angeles. This seminar or class is for educational purposes only and will not secure or provide opportunity for employment in the field or representation by an agent. Next Level Studios/One on One is bonded in the State of California: #70978001
**Panel Guests subject to change.
**Format subject to change
---
About Industry Guests I
▼
About Ann Kelly
▼
A former agent, casting associate and one-time actor, Ann Kelly recently opened Ivy Rock Management, a full-service talent management company. Her small roster of clients work in all mediums. Recent bookings: Peter Berg's feature PATRIOT'S DAY, BULL, LAW & ORDER: SVU, ELEMENTARY, DAREDEVIL, SOUTH PACIFIC at The Guthrie, LADY DAY AT EMERSON'S BAR & GRILL at The Dorset Theatre Festival, KING CHARLES III at ACT, Seattle Rep, Shakespeare Theatre DC, GOD BLESS YOU MR. ROSEWATER at Encores, THE FATHER at MTC, THE DEATH OF THE LAST BLACK MAN IN THE WHOLE ENTIRE WORLD at The Signature, and the Broadway-bound SPONGE BOB THE MUSICAL.
Success Stories

After a session with Ann Kelly from Ivy Rock Management, Philana was signed!
Philana Mia
About TJ Stein
▼
TJ Stein, President of Stein Entertainment Group, has been successfully representing young talent for more than twenty years. His clients include young actors who regularly appear in film, television and national commercials. He holds a Bachelor of Fine Arts degree from Syracuse University, and is a graduate of the Professional Children's School. While in high school, Stein appeared in television commercials including a campaign for Wisk Detergent. Before he went into talent management he worked in casting, in development for NBC, and created actor workshops.

Responsible for the career of Sara Paxton, who starred on the thriller Shark Night 3-D, Last House On The Left, Superhero Movie, Sydney White and known from her title role in the teen mermaid fantasy Aquamarine. Taylour Paige current stars in Hit The Floor as Ahsha Hayes for VH1. Alexander Gould known for his role as Shane Botwin in the critically acclaimed Showtime series "Weeds". He's forever known for his voice-work as the title character in the Pixar/Disney classic Finding Nemo. Seychelle Gabriel was Princess Yue in M. Night Shymalan's live-action film of the cult Nickelodeon series The Last Airbender and as the younger version of Eva Mendes's character in Frank Miller's The Spirit, and has had a recent arc on the hit series Revenge. She recurred on "Weeds" as the drug-addled daughter of a menacing drug lord and stars on the series "Falling Skies" from producer Steven Spielberg for TNT. Other clients include Kallie Flynn Childress ("Good Luck Charlie", "CSI:Miami"), Jarrod Bailey ("Cold Case", "Criminal Minds""Grey's Anatomy", "Glee" and others. The company works in many platforms of the Entertainment Industry with emerging talent.

Stein Entertainment Group, has been successfully representing young talent for over twenty years. Clients include young actors who regularly appear in film, television and national commercials. We currently have a bi-costal presence in both Los Angeles and NYC.
Success Stories

I attended a meeting with TJ Stein in November of 2019 and I was signed with Stein Entertainment in 2020!
Stacey Whitmire

I met TJ Stein at One on One, was called in to meet his partners and am now signed with Stein Entertainment.
George Pappas

SIgned with Stein Entertainment after a One on One Private appointment
Troy Robert

After taking class with TJ Stein, Theresa has been brought in twice to discuss signing with Stein Entertainment Group!
Theresa Nicholas
About Robert Graham
▼

Robert got his start as in intern at Dulcina Eisen Associates in 2015 and is now the Associate Manager at Baker Entertainment. He is currently looking for new talent— strong actors & singers (all ages) with good training. Baker Management works in conjunction with many of NYC's major agencies and is interested in developing and building careers.
His clients are currently being seen on Broadway, National Tours, Cruises, and Theatre across the country. Recent bookings include National Tours: A BRONX TALE, ESCAPE TO MARGARITAVILLE, SOUND OF MUSIC. Regional: Pittsburgh Public, Paper Mill Playhouse, Arrow Rock Lyceum, Shakespeare Theatre D.C, North Shore Music Theatre, etc..
Recent TV/Film Bookings: Marvelous Miss Maisel, Orange Is The New Black, City on a Hill (Showtime), Wu-Tang, The Blacklist (NBC), THE NIGHT HOUSE, BIG TIME ADOLESCENCE.
Success Stories

After sending a session with Robert Graham of Baker Entertainment, Sunny was called in and offered a contract!
Sunny Choi

After meeting Robert Graham at a session, was called in to meet with Baker Entertainment and signed!
Emily Stockdale

Robert Graham called me in for meeting to discuss representation
Emily Stockdale

Freelancing with Manager Robert Graham after one on one meeting
Michael Witkes
About Liz Rosier
▼
Liz Rosier started her career in theater, working at the American Repertory Theater in Cambridge MA, where she began as a part time receptionist and ended her tenure there as the house and company manager. She left ART for school in Providence, RI where she produced first, the Brown New Plays Festival and then, for the next two consecutive years, the Brown/Trinity Rep New Plays Festival all under the artistic directorship of Paul Vogel. This naturally led her to a job in the then Trinity Rep Conservatory(now Brown/Trinity Consortium) as administrator and producer. It was during her years at Trinity that she realized she wanted to represent artists. She went on to work at the Michael Hartig Agency as an agent for 10+ years until it closed in 2016, at which time she opened Rosier Artist Management and has been happily managing artists ever since.