ONLINE PANEL (12:30pm PT / 3:30pm ET): Meet FOUR LA Managers in ONE afternoon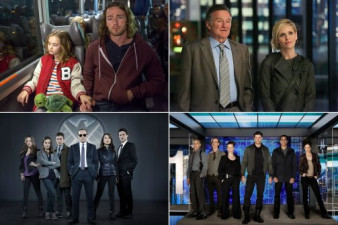 ---
Date: Sun 7/12 @ 3:30pm ET / 12:30pm PT
---
Join us LIVE online!
You will receive a Zoom link and instructions at least 6 hours before the beginning of class. Please check your spam and promotions folder. If you still do not see the email, please email us at info@oneononenyc.com! If you sign up for the class the day before or the day of, please also email us so we can provide you with your Zoom link.
Looking to meet some of the industry's top representative professionals?

This is an amazing opportunity to meet & work with
FOUR LEADING LA MANAGERS IN ONE AFTERNOON!
Guests for the afternoon include:
Colton James from RANDY JAMES MANAGEMENT
Jared Schwartz from INDUSTRY ENTERTAINMENT
DebraLynn Findon from DISCOVER MANAGEMENT
Paul Trusik from TRUSIK MANAGEMENT
This is a great opportunity to SHOWCASE your work to
FOUR leading INDUSTRY PROFESSIONALS!
*Panel Guests Subject to Change*
---
Format
The only things you need are :
- Reliable Internet (Ethernet or Fast WiFI)
- A Laptop/Desktop computer is recommended (Phones/Tablets are doable)
- Quiet Room/Space
*FORMAT*
The panel will begin with quick introductions from each panelist, followed by a brief industry discussion with pre-selected questions from One On One / Next Level.
You will then be seen PRIVATELY by the panel using YOUR OWN SIDES (NO MORE THAN 2 PAGES IN LENGTH). After your scene performance, you will have a brief period to give a quick pitch of your career highlights.
WE WILL PROVIDE A READER. A DropBox link will be sent before the event for you to upload your scene for the reader to review. *NO MORE THAN 2 PAGES IN LENGTH*
Don't have sides of your own? Feel free to use ones from our online library - CLICK HERE
Your headshot/resume will be provided to the panelists DIGITALLY via your One on One / Next Level webpage. Please be sure your webpages are complete with headshot, resume, and ideally a video clip.
The private sessions will be performed in ALPHABETICAL ORDER BY LAST NAME. Please be patient if your last name is further down the list as there will be a wait. **No time requests will be taken.**
**PREPARATION**
Account - Please go to My Account to complete your webpage. Industry panelists are provided access to your webpage & contact information.

Sides - Please make sure your scenes are no more than 2 pages in length. You will be sent a DropBox link a few hours prior to the event for you to upload your sides.

Reader - We will provide a reader.

Headshot/Resume - The panelists are provided with industry accounts which have digital copies and are linked to your One on One / Next Level webpages. Please be sure your webpages are complete with headshot, resume, and ideally a video clip.
ONLINE CLASSES
You MUST have a reliable internet connection in order to have the optimal experience. One on One will NOT credit you if your class experience is affected by internet or technical issues on your end.
The Zoom link for each class is sent out approximately 6 hours beforehand. It is your responsibility to make sure you have the link and to reach out to One on One PRIOR to the start of class if you have not received it. Please be sure to check your Inbox, Promotions, and Spam folders.
If you sign up for an Online Class the day of, you must email info@oneononenyc.com so you can be sent the Zoom link for the class.
One on One is proud to offer our online classes with casting directors in both NYC & Los Angeles. The start time of the class along with the respective time zone is listed clearly on the class page. It is your responsibility to mark your calendars accordingly. One on One will NOT credit you if you did not take the time zone of the class into account.
Please understand that our workshops and classes are not job interviews or auditions. The presence of an industry guest is neither a guarantee nor a promise of employment, and such contact as you may have with a guest in a workshop rarely results in any further contact with that person. All workshop companies are prohibited by law from offering or attempting to obtain auditions or employment for you. ** It is the law for all talent training services, of which workshops are a part, to be bonded with the Labor Commissioner of the City of Los Angeles. This seminar or class is for educational purposes only and will not secure or provide opportunity for employment in the field or representation by an agent. Next Level Studios/One on One is bonded in the State of California: #70978001
** Panel guests subject to change.
**Format subject to change
---
About Industry Guests IV
▼
About Colton James
▼
Colton James has been in the entertainment industry for almost 25 years. He started as an actor and worked on projects such as Jurassic Park 2: The Lost World, The Cell with Jennifer Lopez and was a series regular on 7th Heaven. He then later went into casting and worked as a casting assistant on Supernatural and has finally landed in management. He currently works as a manager at Randy James Management.
About Jared Schwartz
▼
Jared Schwartz is currently a talent manager at Industry Entertainment. He has been in the talent representation business for over 13 years and has worked with and represented talent of all different levels and backgrounds through that time. Originally from Seattle, Washington, his hobbies include traveling, staying active and immersing himself in new and different worlds from his own.
Success Stories

After the Online Manager Panel, Tatiana Zappardino was called in by TWO MANAGERS and SIGNED by Jared Schwartz of INDUSTRY ENTERTAINMENT.
Tatiana Zappardino
About Debralynn Findon
▼
DEBRA-LYNN FINDON WORKED IN EUROPE AND NEW YORK AS A MODEL AND COMMERCIAL ACTRESS. SHE RAN AN IMAGE STUDIO AND RECEIVED THE LIFETIME ACHIEVEMENT AWARD FOR HER WORK.

MOVING BACK TO LOS ANGELES DEBRA-LYNN BECAME PARTNERS IN CASTNG WITH BEVERLY LONG AT BEVERLY LONG CASTING A CLIO AWARD WINNING CASTING DIRECTOR.

DEBRA-LYNN OPENED DISCOVER MANAGEMENT 8 YEARS AGO. SHE CURRENTLY HAS SERIES REGULARS ON ONE LIFE TO LIVE, PASSIONS AND NUMEROUS RECURRING REGULARS. SOME FILM PROJECTS HER CLIENTS HAVE BEEN IN ARE: WALK THE LINE, JUST LIKE HEAVEN, THE NEW WORLD, SANTA CLAUSE 3, REAL WOMEN HAVE CURVES, 2 FAST, 2 FURIOUS, THE PERFECT MAN, REBOUND, GOTTA KICK IT UP, ER, BOSTON PUBLIC, YES DEAR, OLD NAVY, DKNY.ETC AND NUMEROUS COMMERCIALS, JUST TO NAME A FEW.

DEBRA-LYNN IS ALWAYS LOOKING FOR NEW TALENT TO DEVELOP.
Success Stories

After participating in the LA Manager Online Panel, Danielle was called in and SIGNED by Debralynn Findon of Discover Management!
Danielle Montreal

After attending the Online Manager Panel, Danielle signed with Discover Managment!
Danielle Montreal
About Paul Trusik
▼

Talent Manager Paul Trusik owns and operates Los Angeles based Trusik Talent Management, a firm that guides and cultivates the careers of adult and young actors. Presently, Paul serves as 1stVice President of the TMA, Talent Managers Association (www.talentmanagers.org), the national trade group of professional managers and producers of the annual "TMA Heller Awards", a ceremony attended by Casting Directors, Agents & Managers in Hollywood. Paul is also an Emmy voting member of The Academy of Television Arts and Sciences (ATAS) and a Spirit Awards voting member of Film Independent (presenters of the Spirit Awards and LA Film Festival).

Paul's clients have appeared in numerous television shows, films, print campaigns and commercials. TV includes Community, Up All Night, iCarly, Parenthood, Touch, True Blood, Justified, Happy Endings, Victorious, Two and A Half Men, House, Bones and The Mentalist to name a few. National commercials and print campaigns include Target, ADT, Comcast, Walmart, Wells Fargo, Clorox, McDonald's, Chevy, and Sketchers.
In 2009 and again in 2011, Paul was awarded the Talent Manager of the Year Award® by his peers in the TMA.
Success Stories

After attending the June 2016 LA Trip, Antonietta was called in to discuss representation with Paul Trusik of Trusik Talent Management!
Antonieta Pereira

After attending the LA Trip, Paul Trusik of TRUSIK TALENT MANAGEMENT called Kate in for a meeting!
Kate Flanagan

Paul Trusik of TRUSIK TALENT MANGEMENT set up a meeting with Nicole after she attended the LA Trip!
Nicole Palermo

After meeting on the LA Trip, Paul Trusik of TRUSIK TALENT MANAGEMENT set up a meeting with Sade!
Sade Benyaminov

After the LA Trip, Paul Trusik of TRUSIK TALENT MANAGEMENT met with Brenda.
Brenda Lee Perez
About Angie Lucania
▼
Angie Lucania grew up in the Bay Area, where she dabbled in several of the arts, namely creative writing and dance; combined with an obsession for indie films, actors and IMDB- her natural gravitation to the film industry was imminent. After graduating from CSUN with a Film-Screenwriting degree, Angie eventually became a Jr. Agent where she learned the ropes of representation. Angie has since transitioned into Managing at Entertainment Lab, where she's continued working with actors, as well as developing the literary department with Owner and Manager, Sean Dubravac.
Success Stories

I met with entertainment lab Angie Lucania on a managers Panel and they signed me
Panos Vlahos