ONLINE (4pm PT / 7pm ET) VOICEOVER CLASS + AGENT SHOWCASE with CD ANDY ROTH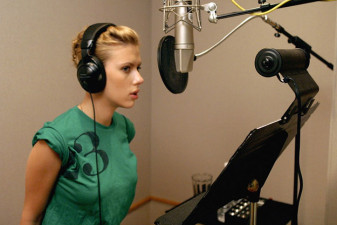 ---
Dates: Mon 7/13 @ 7pm ET / 4pm PT
Meets 4 times: 7/13 7/20 7/27 8/3
---
Join us LIVE online!
You will receive a Zoom link and instructions at least 6 hours before the beginning of class. Please check your spam and promotions folder. If you still do not see the email, please email us at info@oneononenyc.com! If you sign up for the class the day before or the day of, please also email us so we can provide you with your Zoom link.
Despite what is happening in the world around us, the Voice Over business is thriving! It has long been important for an actor to be able to audition from home, but now it's more imperative than ever. These days, even bookings are happening in the actor's own living space and casting directors, directors and producers are relying on actors to deliver great reads with great sound from their home studios. This course is designed to make sure that you're getting the most out of everything you record without going broke or crazy.
Andy is one of the busiest and most popular Voice-Over CDs in the business! Actors from Andy's previous classes have been called in to dicuss REPRESENTATION & for upcoming commercials!
He has worked on projects for such high profile companies as Blizzard Entertainment, Disney, Rockstar Games, Calvin Klein, Geico, Fenway Park, Kraft, Bank of America and many more. His handiwork can be seen on just about any network, cable channel, video game system, and all over the Internet.
---
Format
The only things you need are :
- Reliable Internet (Ethernet or Fast WiFI)
- A Laptop/Desktop computer is recommended (Phones/Tablets are doable)
- Quiet Room/Space
Hone and perfect your VOICEOVER audition skills in this 4-Week Class with CD Andy Roth which will culminate in a SHOWCASE with TWO TOP VOICEOVER AGENTS.
In class, we'll work on how to deliver the read. Everyone will record their copy at home and email it to Andy afterward to get comments on sound quality, editing, etc, and help them improve it before the next class if necessary.
Week 1: Commercial reads and getting the best reads at home or in-person and maximizing your home studio.
Weeks 2 & 3: Animation & Showcase prep.
Week 4: Agent showcase with TWO TOP VOICEOVER AGENTS
Format and Industry Guests subject to change
Andy's class will include:






Industry Q&A Cold Reads VO Recordings Recordings Sent

**PREPARATION**
Account - Please go to My Account to create your webpage. Casting Directors will assign material based on a fully completed webpage.

Sides - Voiceover Copy will be given in class as cold reads.
ONLINE CLASSES
You MUST have a reliable internet connection in order to have the optimal experience. One on One will NOT credit you if your class experience is affected by internet or technical issues on your end.
The Zoom link for each class is sent out approximately 6 hours beforehand. It is your responsibility to make sure you have the link and to reach out to One on One PRIOR to the start of class if you have not received it. Please be sure to check your Inbox, Promotions, and Spam folders.
If you sign up for an Online Class the day of, you must email info@oneononenyc.com so you can be sent the Zoom link for the class.
One on One is proud to offer our online classes with casting directors in both NYC & Los Angeles. The start time of the class along with the respective time zone is listed clearly on the class page. It is your responsibility to mark your calendars accordingly. One on One will NOT credit you if you did not take the time zone of the class into account.
*** Class Structure is subject to change. ***
Please understand that our workshops and classes are not job interviews or auditions. The presence of an industry guest is neither a guarantee nor a promise of employment, and such contact as you may have with a guest in a workshop rarely results in any further contact with that person. All workshop companies are prohibited by law from offering or attempting to obtain auditions or employment for you. ** It is the law for all talent training services, of which workshops are a part, to be bonded with the Labor Commissioner of the City of Los Angeles. This seminar or class is for educational purposes only and will not secure or provide opportunity for employment in the field or representation by an agent. Next Level Studios/One on One is bonded in the State of California: #70978001
---
About Andy Roth
▼

One of New York's busiest freelance commercial casting directors, Andy Roth's career has spanned almost two decades. After several years as the in house booth director for one of the country's top commercial talent agencies, Cunningham Escott Slevin & Doherty, he left to start his own business. Since then he has been working for many of the biggest advertising agencies, casting houses and production companies in the world. His handiwork can be seen on just about any network, cable channel, video game system and all over the Internet.

Currently, in addition to his casting career, Andy teaches voice over at New York University and is a regular guest artist/speaker at many highly regarded acting schools including Rutgers and Syracuse.
Success Stories

As a result of an agent panel concluding Andy Roth's class, Asha was CALLED in by DDO Artists Agency and is now working with them for Voice Over!
Asha Etchison

After taking Andy's 5 week VO workshop and meeting the agents I have been asked I freelance with Atlas Talent Agency.
Leanne Watson

After attending Andy Roth's Voiceover Class, Elise met Chris Davis of Access Talent and they have been working together ever since!
Elise Arsenault
After attending the Agent Showcase during Andy Roth's voiceover class, Mark was signed with Access Talent!
Mark St. Cyr

After taking Andy Roth's 4-week VO workshop, Mila was called in by Ed Batchelor from Arcieri & Associates and now they are freelancing together!
Mila Milosevic
After taking Andy Roth's four-week voice-over workshop, Graci met Barry Kolker of About Face in the class showcase and is now freelancing with him!
Graci Carli

After taking Andy Roth's four week voice-over workshop, Monica is now freelancing with Barry Kolker from About Face!
Monica Salazar Olmsted

After taking Andy Roth's class and showcase at One on One, Guy was called in by Jason Sasportas from Stewart Talent for a meeting.
Guy Whitlock

After taking Andy Roth's class and showcase at One on One, Kelsey was called in for a meeting by Ed Lewis from Arcieri And Associates.
Kelsey Lidsky

After taking Andy Roth's class and showcase at One on One, Joseph was called in by Ed Lewis from Arcieri And Associates and they are now working together.
Joseph Medeiros