ONLINE PANEL (3:30pm PT / 6:30pm ET): Meet FOUR NYC Managers in ONE evening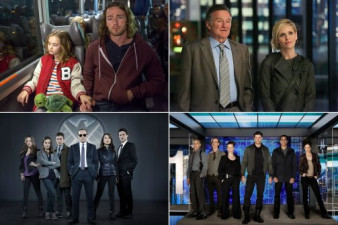 ---
Date: Fri 8/28 @ 6:30pm ET / 3:30pm PT
---
Join us LIVE online!
You will receive a Zoom link and instructions at least 6 hours before the beginning of class. Please check your spam and promotions folder. If you still do not see the email, please email us at info@oneononenyc.com! If you sign up for the class the day before or the day of, please also email us so we can provide you with your Zoom link.
Looking to meet some of the industry's top representative professionals?

This is an amazing opportunity to meet & work with
FOUR LEADING NYC MANAGERS IN ONE EVENING!
Guests for the afternoon include:
Julia Rudolph from ONE ENTERTAINMENT
Aaron Sandler from FORTE ARTISTS MANAGEMENT
Stevie Boothe from THE BOOTHE GROUP
Chase Jennings from STATION 3
This is a great opportunity to SHOWCASE your work to
FOUR leading INDUSTRY PROFESSIONALS!
*Panel Guests Subject to Change*
---
Format
The only things you need are :
- Reliable Internet (Ethernet or Fast WiFI)
- A Laptop/Desktop computer is recommended (Phones/Tablets are doable)
- Quiet Room/Space
*FORMAT*
The panel will begin with quick introductions from each panelist, followed by a brief industry discussion with pre-selected questions from One On One / Next Level.
You will then be seen PRIVATELY by the panel using YOUR OWN SIDES (NO MORE THAN 2 PAGES IN LENGTH). After your scene performance, you will have a brief period to give a quick pitch of your career highlights.
WE WILL PROVIDE A READER. A DropBox link will be sent before the event for you to upload your scene for the reader to review. *NO MORE THAN 2 PAGES IN LENGTH*
Don't have sides of your own? Feel free to use ones from our online library - CLICK HERE
Your headshot/resume will be provided to the panelists DIGITALLY via your One on One / Next Level webpage. Please be sure your webpages are complete with headshot, resume, and ideally a video clip.
The private sessions will be performed in ALPHABETICAL ORDER BY LAST NAME. Please be patient if your last name is further down the list as there will be a wait. **No time requests will be taken.**
**PREPARATION**
Account - Please go to My Account to complete your webpage. Industry panelists are provided access to your webpage & contact information.

Sides - Please make sure your scenes are no more than 2 pages in length. You will be sent a DropBox link a few hours prior to the event for you to upload your sides.

Reader - We will provide a reader.

Headshot/Resume - The panelists are provided with industry accounts which have digital copies and are linked to your One on One / Next Level webpages. Please be sure your webpages are complete with headshot, resume, and ideally a video clip.
ONLINE CLASSES
You MUST have a reliable internet connection in order to have the optimal experience. One on One will NOT credit you if your class experience is affected by internet or technical issues on your end.
The Zoom link for each class is sent out approximately 6 hours beforehand. It is your responsibility to make sure you have the link and to reach out to One on One PRIOR to the start of class if you have not received it. Please be sure to check your Inbox, Promotions, and Spam folders.
If you sign up for an Online Class the day of, you must email info@oneononenyc.com so you can be sent the Zoom link for the class.
One on One is proud to offer our online classes with casting directors in both NYC & Los Angeles. The start time of the class along with the respective time zone is listed clearly on the class page. It is your responsibility to mark your calendars accordingly. One on One will NOT credit you if you did not take the time zone of the class into account.
Please understand that our workshops and classes are not job interviews or auditions. The presence of an industry guest is neither a guarantee nor a promise of employment, and such contact as you may have with a guest in a workshop rarely results in any further contact with that person. All workshop companies are prohibited by law from offering or attempting to obtain auditions or employment for you. ** It is the law for all talent training services, of which workshops are a part, to be bonded with the Labor Commissioner of the City of Los Angeles. This seminar or class is for educational purposes only and will not secure or provide opportunity for employment in the field or representation by an agent. Next Level Studios/One on One is bonded in the State of California: #70978001
** Panel guests subject to change.
**Format subject to change
---
About Industry Guests III
▼
About Julia Rudolph
▼
Julia Rudolph is a Manhattan based talent manager with prestigious bi-coastal talent management company One Entertainment. One Entertainment's clients can be seen in television, film, and theatre projects such as the recent Broadway revival of ALL MY SONS, Netflix's Stranger Things and The Politician, and Apple+'s Dickinson and Amazing Stories. Before moving to One Entertainment, Julia previously worked at Buchwald and with several Broadway casting directors. She has also had the pleasure of working at a variety of theatres around the country including Lookingglass Theatre Company, The Wilma Theatre, Philadelphia Theatre Company, New York Theatre Workshop, Ars Nova and The New York Neo-Futurists.
About Aaron Sandler
▼
Aaron Sandler grew up on the West Coast and graduated from Emerson College with a degree in Visual and Media Arts. Upon arriving in New York, Aaron studied and worked as an actor, eventually moving into production and development for TV, Film, and New Media. Aaron's enthusiasm for actors and passion for the shepherding of the creative process led him to the talent representation side of the business. He worked under Emily Gerson Saines at Brookside Artist Management and then for the Hartig Hilepo Agency prior to becoming a manager at Bernard Bunye's company Brownstone Entertainment Management. In August 2016, Aaron joined Bernard in the move to SirenSong Entertainment. A lifelong film buff, Aaron is also a big fan of sketch comedy and improv. He enjoys recreational sports, cheering for his Seattle pro teams and dancing to a good beat.
Success Stories

After meeting Aaron Sandler of SirenSong Entertainment at One on One, Nicole is now working with him!
Nicole Balsam
After taking a session with Aaron Sandler of Brownstone Entertainment Management, Sarah was singed with Aaron!
Sarah Ellen Stephens

After reading for a session with Aaron Sandler of Brownstone Entertainment Management, Andy was signed on the spot!
Andy Taylor
About Stevie Boothe
▼

Stevie Boothe is the founder of The Boothe Group, a bi-coastal management and production company based out of New York City. Having worked in casting, production, PR, and as an actress herself, Stevie is able to help navigate her clients' careers through a variety of lenses. Recent client bookings include major guest stars on FBI, BLUE BLOODS, and 13 REASONS WHY, as well as recurring roles on two recently picked up network pilots, THE DEUCE, BLUE BLOODS, and NEW AMSTERDAM, amongst others. Stevie also has clients currently starring in numerous Broadway shows including HAMILTON, INK, TOOTSIE, and the upcoming WEST SIDE STORY revival.
About Chase Jennings
▼
Chase Jennings is a Talent Manager at Station 3 Entertainment, a bicoastal talent management and production company. Station 3 represents a variety of artists throughout the entertainment industry, including 2018 Tony Nominees Joshua Henry (Carousel) and Ashley Park (Mean Girls). Station 3 clients are well represented in Television and Film as well with Series Regulars and recurring Guest Star's on shows such as GREY'S ANATOMY, ORANGE IS THE NEW BLACK, INSECURE, A SERIES OF UNFORTUNATE EVENTS, IRON FIST, BULL, THE REAL O'NEALS, ROYAL PAINS, The BLACKLIST and INSTINCT. Chase is a native of Louisville, and has a BA in Arts Administration from The University of Kentucky.