ONLINE PANEL (12:30pm PT / 3:30pm ET): Meet FOUR LA Managers in ONE afternoon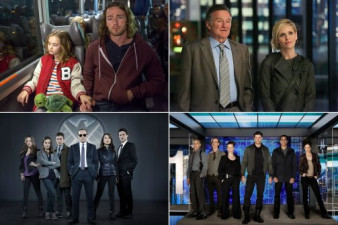 ---
Date: Sun 8/30 @ 3:30pm ET / 12:30pm PT
---
Join us LIVE online!
You will receive a Zoom link and instructions at least 6 hours before the beginning of class. Please check your spam and promotions folder. If you still do not see the email, please email us at info@oneononenyc.com! If you sign up for the class the day before or the day of, please also email us so we can provide you with your Zoom link.
Looking to meet some of the industry's top representative professionals?

This is an amazing opportunity to meet & work with
FOUR LEADING LA MANAGERS IN ONE AFTERNOON!
Guests for the afternoon include:
Kimberly Kottwitz from BRAVE ARTISTS MANAGEMENT
Brenda Fisher from RSA TALENT
Jennifer DaRe from ATN ENTERTAINMENT
Meghan Shankar from 11:11 ENTERTAINMENT
This is a great opportunity to SHOWCASE your work to
FOUR leading INDUSTRY PROFESSIONALS!
*Panel Guests Subject to Change*
---
Format
The only things you need are :
- Reliable Internet (Ethernet or Fast WiFI)
- A Laptop/Desktop computer is recommended (Phones/Tablets are doable)
- Quiet Room/Space
*FORMAT*
The panel will begin with quick introductions from each panelist, followed by a brief industry discussion with pre-selected questions from One On One / Next Level.
You will then be seen PRIVATELY by the panel using YOUR OWN SIDES (NO MORE THAN 2 PAGES IN LENGTH). After your scene performance, you will have a brief period to give a quick pitch of your career highlights.
WE WILL PROVIDE A READER. A DropBox link will be sent before the event for you to upload your scene for the reader to review. *NO MORE THAN 2 PAGES IN LENGTH*
Don't have sides of your own? Feel free to use ones from our online library - CLICK HERE
Your headshot/resume will be provided to the panelists DIGITALLY via your One on One / Next Level webpage. Please be sure your webpages are complete with headshot, resume, and ideally a video clip.
The private sessions will be performed in ALPHABETICAL ORDER BY LAST NAME. Please be patient if your last name is further down the list as there will be a wait. **No time requests will be taken.**
**PREPARATION**
Account - Please go to My Account to complete your webpage. Industry panelists are provided access to your webpage & contact information.

Sides - Please make sure your scenes are no more than 2 pages in length. You will be sent a DropBox link a few hours prior to the event for you to upload your sides.

Reader - We will provide a reader.

Headshot/Resume - The panelists are provided with industry accounts which have digital copies and are linked to your One on One / Next Level webpages. Please be sure your webpages are complete with headshot, resume, and ideally a video clip.
ONLINE CLASSES
You MUST have a reliable internet connection in order to have the optimal experience. One on One will NOT credit you if your class experience is affected by internet or technical issues on your end.
The Zoom link for each class is sent out approximately 6 hours beforehand. It is your responsibility to make sure you have the link and to reach out to One on One PRIOR to the start of class if you have not received it. Please be sure to check your Inbox, Promotions, and Spam folders.
If you sign up for an Online Class the day of, you must email info@oneononenyc.com so you can be sent the Zoom link for the class.
One on One is proud to offer our online classes with casting directors in both NYC & Los Angeles. The start time of the class along with the respective time zone is listed clearly on the class page. It is your responsibility to mark your calendars accordingly. One on One will NOT credit you if you did not take the time zone of the class into account.
Please understand that our workshops and classes are not job interviews or auditions. The presence of an industry guest is neither a guarantee nor a promise of employment, and such contact as you may have with a guest in a workshop rarely results in any further contact with that person. All workshop companies are prohibited by law from offering or attempting to obtain auditions or employment for you. ** It is the law for all talent training services, of which workshops are a part, to be bonded with the Labor Commissioner of the City of Los Angeles. This seminar or class is for educational purposes only and will not secure or provide opportunity for employment in the field or representation by an agent. Next Level Studios/One on One is bonded in the State of California: #70978001
** Panel guests subject to change.
**Format subject to change
---
About Industry Guests IV
▼
About Kimberly Kottwitz
▼
Kimberly Kottwitz is originally from Dallas, Texas where she developed a passion for the entertainment industry at an early age. She is a classically trained actor who moved to Los Angeles because she knew that she had to be at the epicenter of the industry. Kimberly received her BA from UCLA's School of Theater, Film and Television. During college and immediately upon graduation, Kimberly worked for numerous casting directors and production companies such as London /Stroud Casting, Michael Donovan Casting, and Echo Lake Productions. Kimberly recognized that she had a keen ability to identify talent and began her journey as a Talent Manager at Citizen Skull Productions. At CSP she developed strong relationships with a network of actors, casting directors, producers and writers. Kimberly joined Brave Artists Management at its inception because of the exciting opportunity to work with the dynamic BAM team.
About Brenda Fisher
▼
Brenda Fisher has an MBA and over 25 years of experience in the entertainment industry. Her experience includes producing and promoting live events and tours with performers including Howie Mandel, Bill Cosby, Hank Williams Jr, Dan Seals, and Joan Baez as well as many more. She transitioned into a position at FOX before spending part of her career in the casino industry building marketing and entertainment departments. Brenda was ranked number one in the country for her efforts as an executive recruiter searching for talent in extremely competitive industries. Brenda has a passion for sales and marketing that translates well into her position as a talent manager. She understands the challenges that actors face with what they can and cannot control. Thinking out of the box and being creative is one of her strengths as well as being firm believer that hard work and determination will lead you to success. Brenda thrives on learning new aspects of the business and creating relationships. Clients have been booked on networks such as ABC, NBC, CBS, FOX, Nickelodeon, Disney, Netflix, Hulu, Amazon, as well as major feature films and national commercials.
About Jennifer DaRe
▼
Born in Visalia, California, Jennifer has been an active member of the entertainment industry for over twenty-five years. She arrived in LA at the age of 19 and became the lead singer of a successful folk-rock band, lauded as the "Fleetwood Mac of the 90's". the Extinct, a band that shared the stage with Stone Temple Pilots (rehearsal space too), No Doubt, Incubus, Dramarama, Fishbone, Maroon 5 (Kara's Flowers), Alien Ant Farm as well as many other successful acts of the 90's. Jennifer was integral in securing a deal for her band with Sony Publishing.
Jennifer was also sole producer and curator of The ATN Showcase, which ran during SXSW for nine years. It was the largest and longest-running independent showcase in SXSW history, so far.
In early 2008, Jennifer turned her focus to actor management and by late 2008 had a roster of 11 clients. In 2009, Jennifer joined forces with Bohemia Group, one of the top talent management companies in the industry. Over the next 6+ years, Jennifer amassed a roster of nearly 80 clients and held the title of Executive Vice-President for Bohemia Group. In late 2015, she launched her own management company, ATN Entertainment, with the goal to create and contribute to the success, livelihood and happiness of her clients, while servicing them with the highest level of integrity.
Jennifer's experience, expertise and work ethic make her one of the most respected and sought after talent managers in the business.
Success Stories

After attending a Manager Panel, Dan Cathcart was called in and SIGNED by manager Jennifer DaRe from ATN Entertainment.
Dan Cathcart

Christen Harris participated in the Online Manager Panel and was called in by Jennifer DaRe from ATN Entertainment and SIGNED!
Christen Harris

After attending a Manager Panel at Next Level Studios, Jennifer DaRe of ATN Entertainment brought him in for a meeting and signed him!
James Reid
About Meghan Shankar
▼
Meghan is currently a talent manager at the newly formed company 11:11 Entertainment. She got her start working in representation at Creative Artists Management in London, where she worked for several years before moving to LA where she worked at Gersh, followed by Domain Talent. Having built a successful career both in the UK and in Los Angeles, her experience spans production, talent agencies, and management.