ONLINE PANEL (12:30pm PT / 3:30pm ET): Meet FOUR LA Agents in ONE afternoon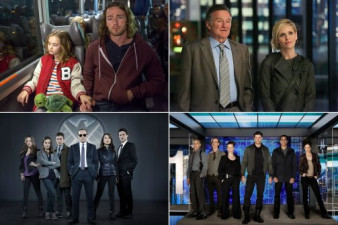 ---
Date: Sat 10/24 @ 3:30pm ET / 12:30pm PT
---
Join us LIVE online!
You will receive a Zoom link and instructions at least 6 hours before the beginning of class. Please check your spam and promotions folder. If you still do not see the email, please email us at info@oneononenyc.com! If you sign up for the class the day before or the day of, please also email us so we can provide you with your Zoom link.
Looking to meet some of the industry's top representative professionals?

This is an amazing opportunity to meet & work with
FOUR LEADING LA AGENTS IN ONE AFTERNOON!
Guests for the afternoon include:
Christina Price from WORLD WIDE ARTISTS GROUP
Sarah Yapelli from BLACK APPLE TALENT
Lyle Skosey from BBA TALENT
Lauren Green from MODERN ARTISTS AGENCY
This is a great opportunity to SHOWCASE your work to
FOUR leading INDUSTRY PROFESSIONALS!
*Panel Guests Subject to Change*
---
Format
The only things you need are :
- Reliable Internet (Ethernet or Fast WiFI)
- A Laptop/Desktop computer is recommended (Phones/Tablets are doable)
- Quiet Room/Space
*FORMAT*
The panel will begin with quick introductions from each panelist, followed by a brief industry discussion with pre-selected questions from One On One / Next Level.
You will then be seen PRIVATELY by the panel using YOUR OWN SIDES (NO MORE THAN 2 PAGES IN LENGTH). After your scene performance, you will have a brief period to give a quick pitch of your career highlights.
WE WILL PROVIDE A READER. A DropBox link will be sent before the event for you to upload your scene for the reader to review. *NO MORE THAN 2 PAGES IN LENGTH* After your scene performance, you will have a brief period to give a quick pitch of your career highlights.
Don't have sides of your own? Feel free to use ones from our online library - CLICK HERE
Your headshot/resume will be provided to the panelists DIGITALLY via your One on One / Next Level webpage. Please be sure your webpages are complete with headshot, resume, and ideally a video clip.
The private sessions will be performed in ALPHABETICAL ORDER BY LAST NAME. Please be patient if your last name is further down the list as there will be a wait. **No time requests will be taken.**
**PREPARATION**
Account - Please go to My Account to complete your webpage. Industry panelists are provided access to your webpage & contact information.

Sides - Please make sure your scenes are no more than 2 pages in length. You will be sent a DropBox link a few hours prior to the event for you to upload your sides.

Reader - We will provide a reader.

Headshot/Resume - The panelists are provided with industry accounts which have digital copies and are linked to your One on One / Next Level webpages. Please be sure your webpages are complete with headshot, resume, and ideally a video clip.
ONLINE CLASSES
You MUST have a reliable internet connection in order to have the optimal experience. One on One will NOT credit you if your class experience is affected by internet or technical issues on your end.
The Zoom link for each class is sent out approximately 6 hours beforehand. It is your responsibility to make sure you have the link and to reach out to One on One PRIOR to the start of class if you have not received it. Please be sure to check your Inbox, Promotions, and Spam folders.
If you sign up for an Online Class the day of, you must email info@oneononenyc.com so you can be sent the Zoom link for the class.
One on One is proud to offer our online classes with casting directors in both NYC & Los Angeles. The start time of the class along with the respective time zone is listed clearly on the class page. It is your responsibility to mark your calendars accordingly. One on One will NOT credit you if you did not take the time zone of the class into account.
Please understand that our workshops and classes are not job interviews or auditions. The presence of an industry guest is neither a guarantee nor a promise of employment, and such contact as you may have with a guest in a workshop rarely results in any further contact with that person. All workshop companies are prohibited by law from offering or attempting to obtain auditions or employment for you. ** It is the law for all talent training services, of which workshops are a part, to be bonded with the Labor Commissioner of the City of Los Angeles. This seminar or class is for educational purposes only and will not secure or provide opportunity for employment in the field or representation by an agent. Next Level Studios/One on One is bonded in the State of California: #70978001
** Panel guests subject to change.
**Format subject to change
---
About Industry Guests II
▼
About Christina Price
▼
Christina Price is an agent at Word Wide Artists Groups which she runs. She comes to WWAG after being a senior theatrical agent at Mavrick Artists Agency. For further information, Christina recommends actors look her up on IMDB.
About Sarah Yapelli
▼
Sarah Yapelli is an agent at Black Apple Talent where she represents actors for Film & Television.
Success Stories

Signed with Black Apple Talent from agent workshop :)
Marisa Hood

Kees DeVos was called in by Sarah Yapelli from BLACK APPLE TALENT right after our Agent Panel!
Kees DeVos
About Lyle Skosey
▼
Although born and raised on the south side of Chicago, Lyle is a world traveler who knows show business inside out. Having produced, created, sold, and acted in movies and television in Hollywood and around the world (in Singapore and Malaysia alone he's appeared in over 350 episodes of television and he wrote and directed their top-rated TV program of all time--the comedy sketch show Don't Laugh). Lyle feels fortunate to have the opportunity to serve actors at BBA Talent and believes that his 24 years of experience will benefit his clients. A competitive showjumper most of his life, he's still an avid equestrian and now plays Polo in Southern California. A graduate of NYU, where he captained their champion NCAA Fencing Team, he also teaches children's fencing in Burbank once a week.
Success Stories

I was called in by Center Stage Management (NYC session), Schumacher (5 manager showcase), and BBA (5 agent showcase) and signed with BBA and Schumacher!
Courtney Peck
About Lauren Green
▼
Lauren Green is a talent agent at Modern Artists specializing in emerging talent .