ONLINE PANEL (3:30pm PT / 6:30pm ET): Meet FOUR NYC Legit Agents in ONE evening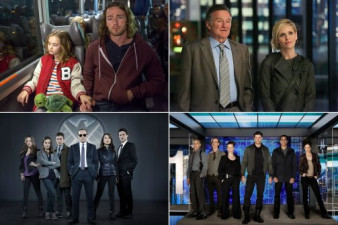 ---
Date: Thu 11/5 @ 6:30pm ET / 3:30pm PT
---
Join us LIVE online!
You will receive a Zoom link and instructions at least 6 hours before the beginning of class. Please check your spam and promotions folder. If you still do not see the email, please email us at info@oneononenyc.com! If you sign up for the class the day before or the day of, please also email us so we can provide you with your Zoom link.
Looking to meet some of the industry's top representative professionals?

This is an amazing opportunity to meet & work with
FOUR LEADING NYC LEGIT AGENTS IN ONE EVENING!
Guests for the afternoon include:
Nicole Wichinsky from STEWART TALENT
Ashley Landay from KMR TALENT
Justin Picca from ABRAMS ARTISTS AGENCY
Irene Cabrera from DDO ARTISTS
This is a great opportunity to SHOWCASE your work to
FOUR leading INDUSTRY PROFESSIONALS!
*Panel Guests Subject to Change*
---
Format
The only things you need are :
- Reliable Internet (Ethernet or Fast WiFI)
- A Laptop/Desktop computer is recommended (Phones/Tablets are doable)
- Quiet Room/Space
*FORMAT*
The panel will begin with quick introductions from each panelist, followed by a brief industry discussion with pre-selected questions from One On One / Next Level.
You will then be seen PRIVATELY by the panel using YOUR OWN SIDES (NO MORE THAN 2 PAGES IN LENGTH). After your scene performance, you will have a brief period to give a quick pitch of your career highlights.
WE WILL PROVIDE A READER. A DropBox link will be sent before the event for you to upload your scene for the reader to review. *NO MORE THAN 2 PAGES IN LENGTH*
Don't have sides of your own? Feel free to use ones from our online library - CLICK HERE
Your headshot/resume will be provided to the panelists DIGITALLY via your One on One / Next Level webpage. Please be sure your webpages are complete with headshot, resume, and ideally a video clip.
The private sessions will be performed in ALPHABETICAL ORDER BY LAST NAME. Please be patient if your last name is further down the list as there will be a wait. **No time requests will be taken.**
**PREPARATION**
Account - Please go to My Account to complete your webpage. Industry panelists are provided access to your webpage & contact information.

Sides - Please make sure your scenes are no more than 2 pages in length. You will be sent a DropBox link a few hours prior to the event for you to upload your sides.

Reader - We will provide a reader.

Headshot/Resume - The panelists are provided with industry accounts which have digital copies and are linked to your One on One / Next Level webpages. Please be sure your webpages are complete with headshot, resume, and ideally a video clip.
ONLINE CLASSES
You MUST have a reliable internet connection in order to have the optimal experience. One on One will NOT credit you if your class experience is affected by internet or technical issues on your end.
The Zoom link for each class is sent out approximately 6 hours beforehand. It is your responsibility to make sure you have the link and to reach out to One on One PRIOR to the start of class if you have not received it. Please be sure to check your Inbox, Promotions, and Spam folders.
If you sign up for an Online Class the day of, you must email info@oneononenyc.com so you can be sent the Zoom link for the class.
One on One is proud to offer our online classes with casting directors in both NYC & Los Angeles. The start time of the class along with the respective time zone is listed clearly on the class page. It is your responsibility to mark your calendars accordingly. One on One will NOT credit you if you did not take the time zone of the class into account.
Please understand that our workshops and classes are not job interviews or auditions. The presence of an industry guest is neither a guarantee nor a promise of employment, and such contact as you may have with a guest in a workshop rarely results in any further contact with that person. All workshop companies are prohibited by law from offering or attempting to obtain auditions or employment for you. ** It is the law for all talent training services, of which workshops are a part, to be bonded with the Labor Commissioner of the City of Los Angeles. This seminar or class is for educational purposes only and will not secure or provide opportunity for employment in the field or representation by an agent. Next Level Studios/One on One is bonded in the State of California: #70978001
**Panel Guests subject to change.
**Format subject to change
---
About Industry Guests I
▼
About Nicole Wichinsky
▼

New to Stewart Talent, Nicole joins the team after 15 years with DGRW. Nicole has Bachelor's degrees in Communications/Film and Theatre from the University of Miami, and a Master's degree in Educational Theatre from New York University. Her background in acting, directing, and casting gives her solid knowledge to handle clients in theatre, film, and television. Nicole has placed clients on Broadway (Mean Girls, Hadestown, The Cher Show, Frozen) on tour (Wicked, Anastasia, Charlie & the Chocolate Factory, Hello Dolly), TV and Film (The Blacklist, SVU, Orange is the New Black, See, Instinct, The Marvelous Mrs. Maisel, The Post, Like Father). Nicole has taught classes in improvisation, acting, and audition technique, and is passionate about finding and developing exciting, new talent.
About Ashley Landay
▼
Ashley Landay is a legit agent and has now moved to KMR Talent. Ashley was previously with the well-established Professional Artists for over eight years. Ashley's clients can be seen as Series Regulars or Recurring Guest Stars on CRAZY EX-GIRLFRIEND, THE FLASH, BULL, BLINDSPOT, SHADES OF BLUE, as well as multiple principal players on and off Broadway in JITNEY, HAMILTON, CATS, and WICKED, plus countless tours.
About Justin Picca
▼
Justin is an agent in the talent division with A3 Artists Agency, a leading talent and literary agency with offices in Los Angeles, New York and London. He is interested in meeting experienced actors with credits as well as talented young unknowns for TV, film and theatre.
A3 Artists Agency is a leading talent and literary agency known for fostering the careers of some of today's most notable actors, writers, and content creators across a broad spectrum of the media industry. With offices in Los Angeles, New York and London, they are highly regarded for their youth and emerging talent divisions, as well as for their alternative-and-digital-programming group, with an impressive line-up of social-media influencers who reach a wide global audience.
About Irene Cabrera
▼
Irene Cabrera is an agent at DDO Artists Agency (NYC), a boutique agency representing actors, singers, and dancers for theater, film, and television. Over the past few years, Irene has developed a first-class roster that can be seen on Broadway and Off-Broadway stages, in regional, touring, and international productions, and on episodic television and films. She has been instrumental in launching DDO's children's department. Prior to joining DDO, she was a producer and an artist manager, with a passionate commitment to nurturing artists of color and championing work that expands boundaries of race, gender, and identity. She worked with visionary writer/director/producer George C. Wolfe at The Public Theater for 14 years. She began as co-founder of The Public's Community Affairs department, a nationwide model for audience development, and went on to become a key member of the producing team on countless award-winning plays and musicals, working with some of the finest artists working today, such as Tony Kushner, Jeanine Tesori, Suzan-Lori Parks, and Nilo Cruz. Launching George C. Wolfe's independent production company, ColorMad Productions, she worked on his film LACKAWANNA BLUES for HBO and Rosie Perez's documentary YO SOY BORICUA for IFC. She went on to develop and produce music, stage, and television projects with Grammy Award-winning musician/activist Dan Zanes. She is currently working on the pre-production of BLACK GIRL, YOU'VE BEEN GENTRIFIED, a television pilot with Epoch Films. Irene moved to the United States from her native Puerto Rico in 1984. She was named Personaje de la Semana, and Top 50 Latinas of the Year by El Diario La Prensa for her commitment to developing and producing works of artists of color. She was also featured in Latina Magazine's Latina Mothers in America. She lives in New York City with her husband (tap dancer/choreographer Derick K. Grant) and their two teenage children. Recent client bookings include: BULL, THE GET DOWN, BLACKLIST, GOTHAM, ALL EYEZ ON ME, and Broadway's HAMILTON, THE COLOR PURPLE, AN AMERICAN IN PARIS, SPONGEBOB.
Most recently, Irene's client Josh Andres booked the role of Chino in the Steven Spielberg remake of West Side Story!
Success Stories

I was called in by Irene at DDO Artists after working for her at the Advanced Industry Workshop and am now freelancing with them.
Nathaniel Janis

After meeting Irene Cabrera and Ginna Manfredi of DDO Artist Agency during the Advanced Industry Workshop, Becca began freelancing with both of them!
Becca Co

After meeting Derek Christopher at One on One, Irena Cabrera from DDO called him in for a meeting and they are now working together for legit and commercial work!
Derek Christopher Murphy