Studio Rentals
Studio RequestSubmit a Request Rate Sheet
Cast today at One on One using one of our state of the art studios!
Our studios come fully equipped with the following amenities
to be used at your disposal: 2,000+ square foot lobby furnished with comfortable couches for waiting talent. Each studio is equipped with
high-speed FIOS Internet to ensure fastest possible upload. Every room is set with sound suppressed walls and doors. FastCast, iSession, and Video Voicebank services available for uploading. Camera Operators are also readily available for hire (please give at least 2 days notice).
Contact: Studio Manager Adrian 212-691-6000 press 1
Email: studiomanager@oneononenyc.com
Studios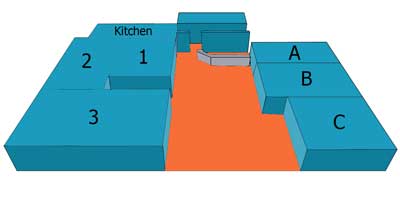 Studio 1
Studio 2
Studio 3
Studio A
Studio B
Studio C
Studio M
Studio 3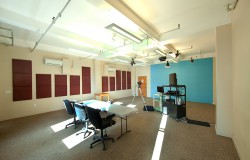 Click on an image to zoom
---
General Policies
Payments: All reservations require a credit card number to place a hold. On the day of your casting, you can request to use an alternate method of payment. If you do not request an alternate method, your card will be charged with all fees associated with your studio rental.
Holds: If someone should call, ready to book the studio that you have on hold, we will give you a one hour grace period to book the studio. If we do not hear from you within the hour, we will release the studio.
Cancellations: Cancellation must be made at least 24 hours in advance to avoid a cancellation fee. If you do not cancel within 24 hours of the casting, then you will still be charged full price.